Want to work with our dynamic team? Join us to fight for a world free of poverty, suffering, and injustice.
Opportunities
Work with us
We employ dynamic team members from a variety of disciplines—including community development, finance, grant writing, information systems, fundraising and development, human resources, and marketing and communications.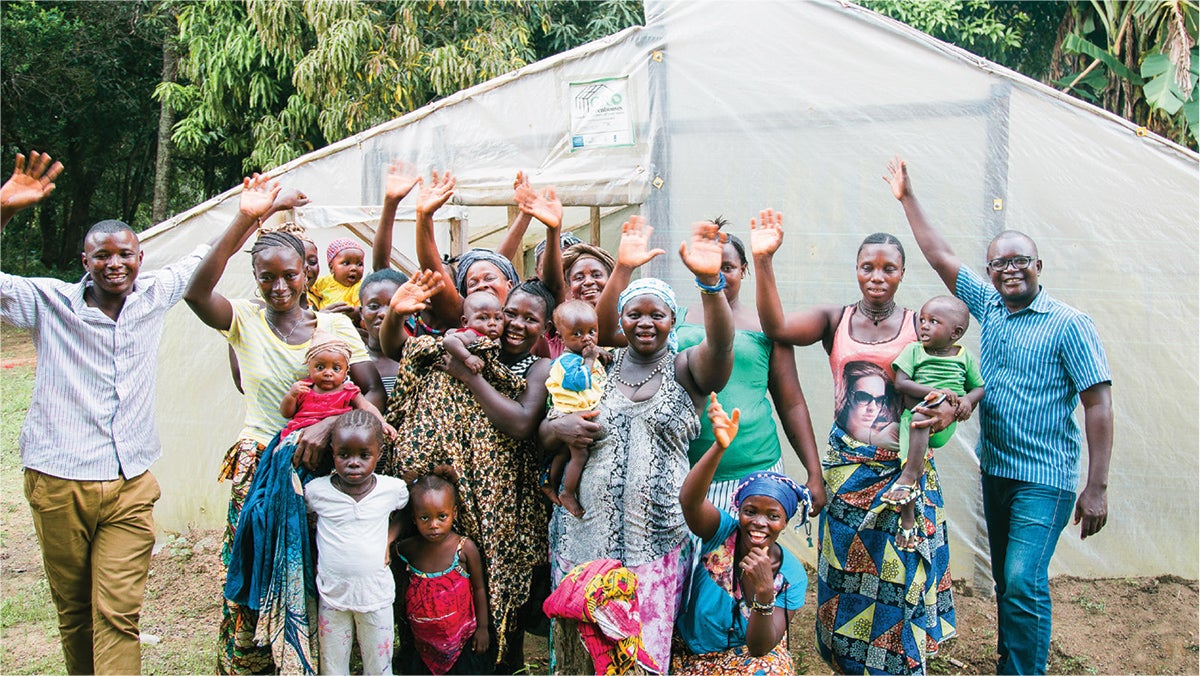 Director of Strategic Partnerships
Location:  Remote (hybrid office arrangement optional in VA, domestic and international travel)
Job Summary:
As WHI continues a trajectory of growth and scale, with the vision to serve 2 million people per year by 2026, we are hiring a Director of Strategic Partnerships to meaningfully engage with WHI's mission. This will include a wide variety of partners, with a special focus on churches, faith-based organizations, and businesses demonstrating how their commitment and financial partnership can bring opportunity to many. WHI is seeking a skilled networker with a bold approach to relationship building with faith-based organization leaders, and the ability to convert those relationships to an ongoing financial commitment.
The Director of Strategic Partnerships will play a leading role in communicating the mission of WHI and its global ministry to churches, faith-based organizations, and business across the United States with the purpose of building greater interest, involvement, and financial partnerships with WHI. The successful director's goal is $750,000 over three years.
The position requires approximately 40% travel which is primarily domestic with regular visits to WHI's Alexandria, VA headquarters. International travel will also be required.
Read the Full Job Requirements/Description
Submit your Resume/CV and Cover Letter to: hr@worldhope.org
MEAL Manager
Location:  Cambodia, the Philippines, Liberia, Sierra Leone, or USA (Hybrid remote work schedule based at one of the World Hope offices)
Job Summary:
World Hope International is seeking an experienced MEAL professional to support knowledge management for international programs in Health and Nutrition, Water and Energy, and Social Protection. The WHI MEAL Lead develops, implements, and continuously improves monitoring, evaluation, and learning capabilities for all project activities, in coordination with the head of programs, technical directors, and country leaders.
Read the Full Job Requirements/Description
Submit your Resume/CV and Cover Letter to: hr@worldhope.org
Equal Opportunity Employer
World Hope International (WHI) is both an equal opportunity employer and a faith-based religious organization. We hire US employees without regard to race, color, ancestry, national origin, citizenship, age, sex, marital status, parental status, membership in any labor organization, political ideology or disability of an otherwise qualified individual. We hire national employees in our countries of operation pursuant to the law of the country where we hire the employees.  The status of WHI as an equal opportunity employer does not prevent the organization from hiring US staff based on their religious beliefs so that all US staff share the same religious commitment.
Pursuant to the United States Civil Rights Act of 1964, Section 702 (42 U.S.C. 2000e 1(a)), WHI has the right to, and does, hire only candidates whose beliefs align with the Apostles' Creed.