La Gonâve Hospital: A Safe Port of Care in Haiti
World Hope International is nearing the end of Phase I of a capital campaign to ensure Haiti has a sustainable healthcare system administered mainly through La Gonâve Wesleyen Hospital – a facility that shines like a beacon of normalcy and stability amid poverty and chaotic gang violence.
This 65-year-old facility is the only medical center for the 100,000+ residents of the island who would otherwise journey 12 miles by sea in unsafe boats and another two hours by bus or taxi (if they can afford it) to reach the nearest hospital.
That is why, with the help of so many generous financial partners -along with Build Health International, World Hope has embarked upon a multi-year, $13 million strategic capital improvement project to be completed in 5 phases. Right now, World Hope is focused on completing the first two critical phases: 
Phase I ($250,000 from completion):
New lab equipment & training
Upgrade the water supply system
Build a 24-7 blood donation and transfusion
center
Create a new oxygen generation (PSA) plant
Phase II ($1.7 million) :
Build an outpatient clinic that will serve up to 200 patients per day
Because of rival gangs in the area and uncertainty with fuel availability, the transportation of oxygen tanks and equipment needed for blood transfusions has become extremely dangerous and expensive. 
Can you imagine being a patient, or having a family member needing a common procedure, and not having a safe supply of blood or simple oxygen? This is exactly what many patients face when seeking medical care.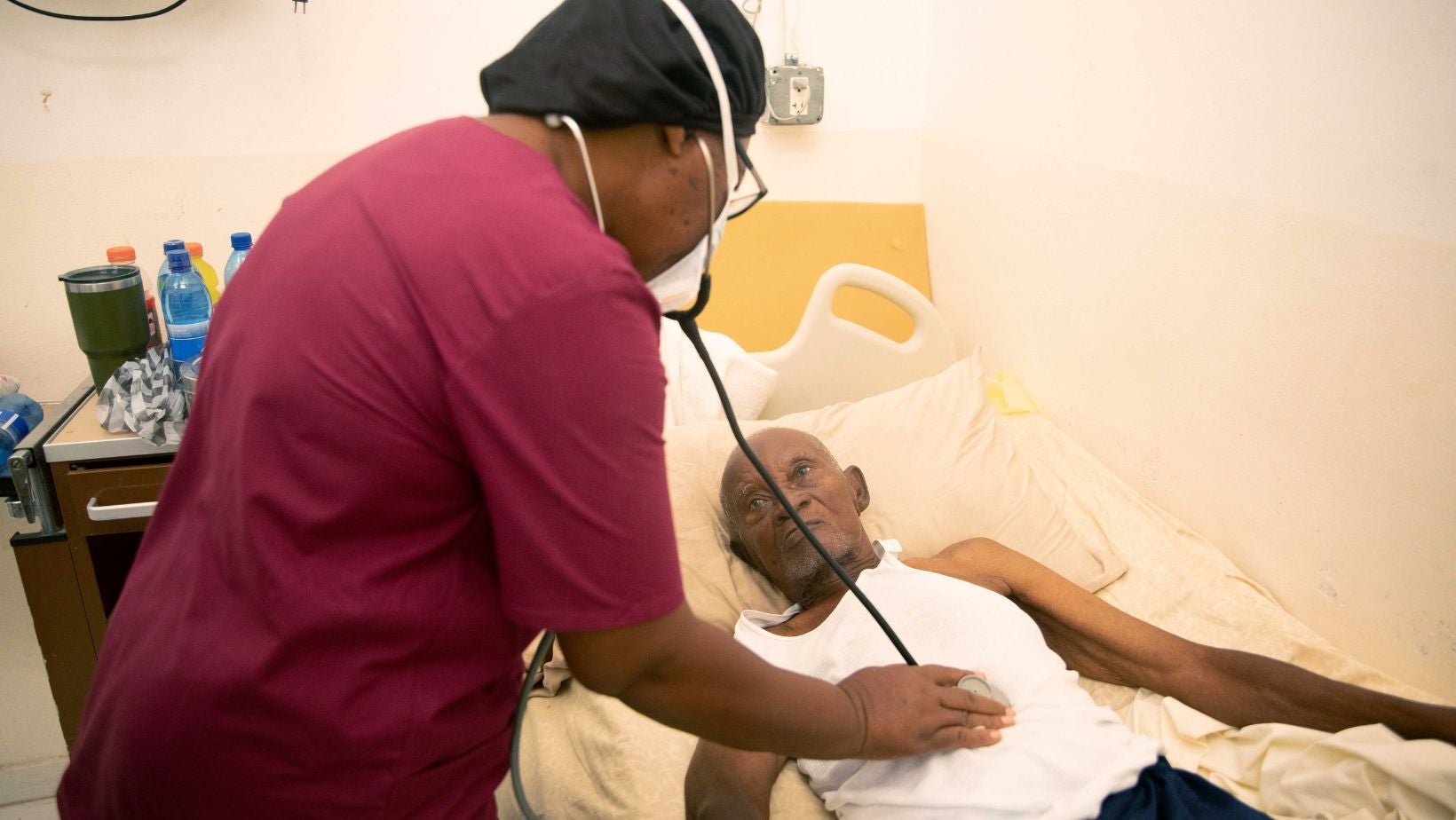 World Hope will answer that need with the construction of a PSA (Pressure Swing Adsorption) plant to supply medical-grade oxygen, intaking air from the atmosphere to create lifesaving oxygen for patients. The plant's installation is expected to begin in August 2023 and will become a profit center for medical services for decades to come.  
"Our next priority is to establish a blood bank to answer the desperate need of patients, and to build a new outpatient clinic to replace the original one built in 1958," said World Hope's Haiti Country Director, Dan Irvine.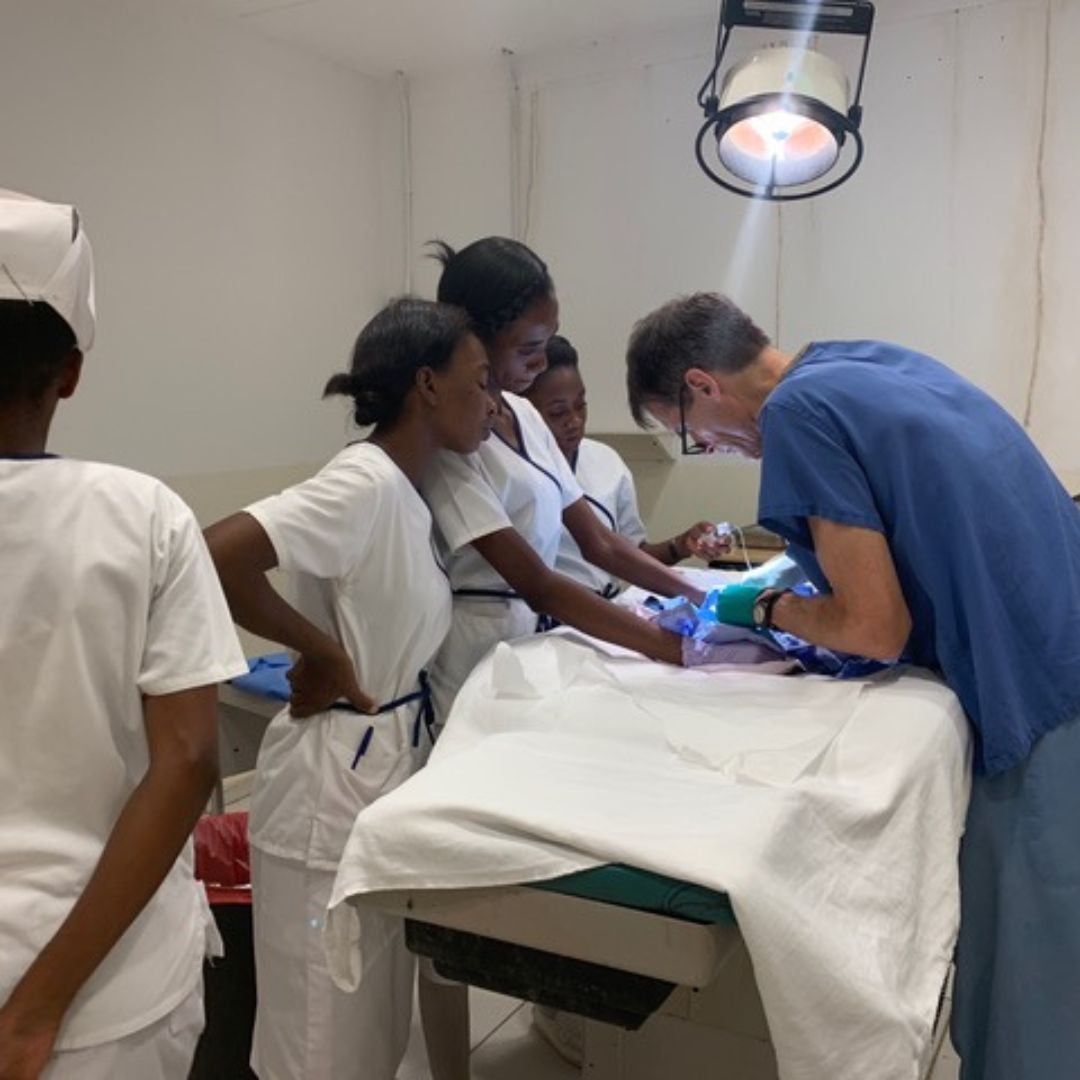 What once started as a small clinic in 1948 by medical missionaries, La Gonâve Hospital is now a 60-bed facility. It has been a life-force for the people of Haiti for decades.
For example, in 1982 only 11 individuals in Haiti were suspecting of being HIV positive. The Haitian government made it illegal to discuss the disease, and the number of cases skyrocketed.  
After many years of destigmatizing HIV, and with a 2006 grant WHI received to help fight AIDS, Haiti's HIV-positive prevalence rates dropped from 7% of the population to less than 1%. "This is yet another reason to ensure that Haiti has a proper emergency blood supply and transfusion center," said Irvine.  
The crises that have hit the country in the past several decades have occurred in phases, and World Hope has been there to respond to each one. The country was battered and beaten down by a massive earthquake in 2010, HIV and other diseases, and most recently, violent gang violence and economic and political uncertainty since the July 2021 assassination of Haitian President Jovenel Moïse. 
But there is hope for Haiti, and more specifically, for its healthcare system.
World Hope is on the verge of moving to the next critical phase of improvements for this trusted medical facility so that it can offer the next level of healthcare and meet the growing demand of a burgeoning population. As soon as we can fully fund the remaining projects in Phase I – increasing lab services, finishing an overhaul of the water supply system and building a blood bank and transfusion center—a new Outpatient Facility will follow.
World Hope is determined, that with the help of our many partners, supporters and friends,  we can continue to have this hospital community be an oasis of care for decades to come.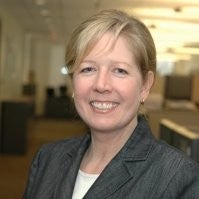 Jennifer Jones
Content Contributor