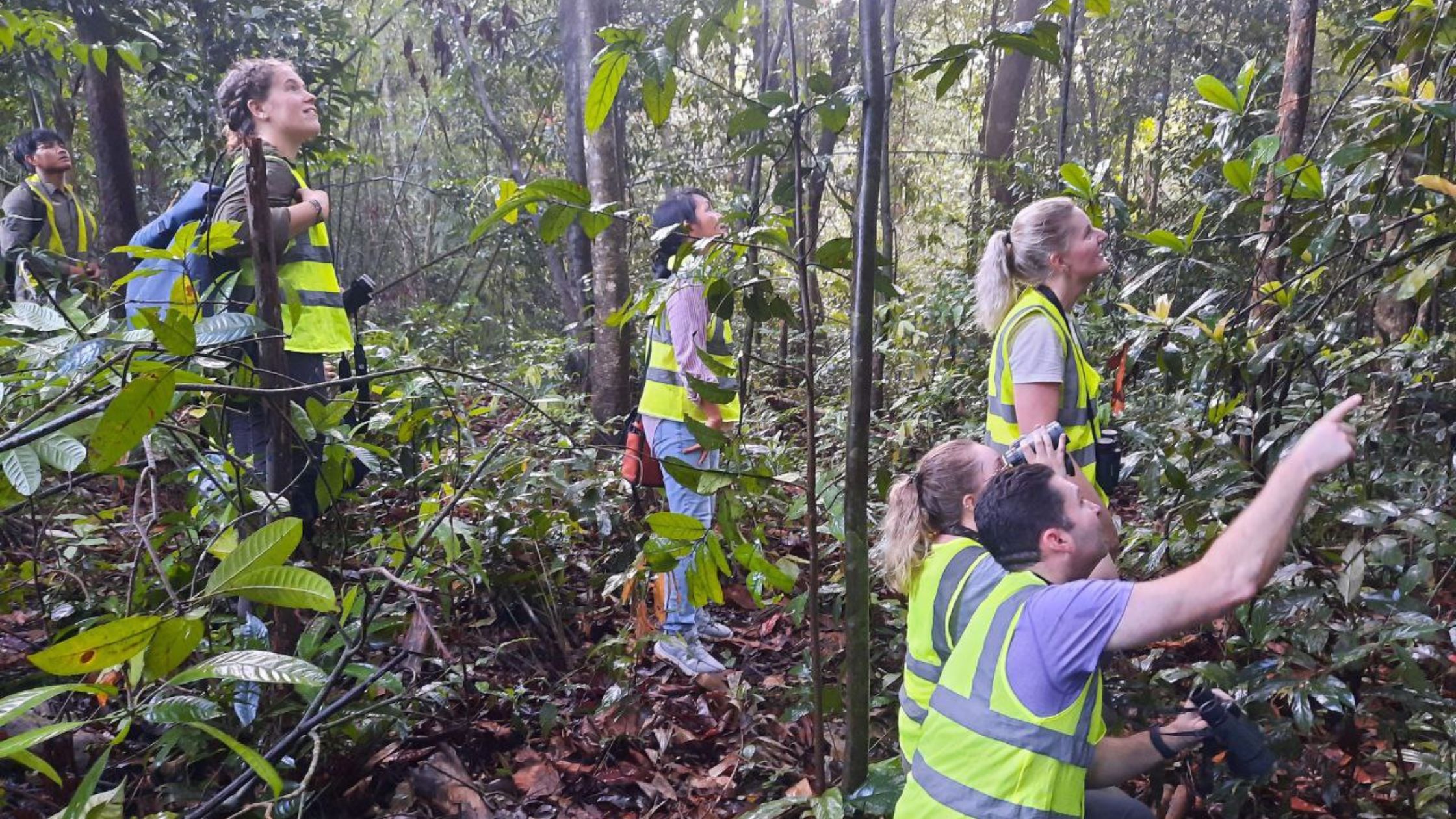 A Teen's Journey of Discovery
To be honest, I didn't even want to go to the Jahoo Ecotourism Camp in Cambodia when my parents told me I was going with them.  One, bugs terrify me. Two, I hate humidity and hot weather. AND three, I've never been very interested in nature.  All solid reasons NOT TO GO on this particular trip.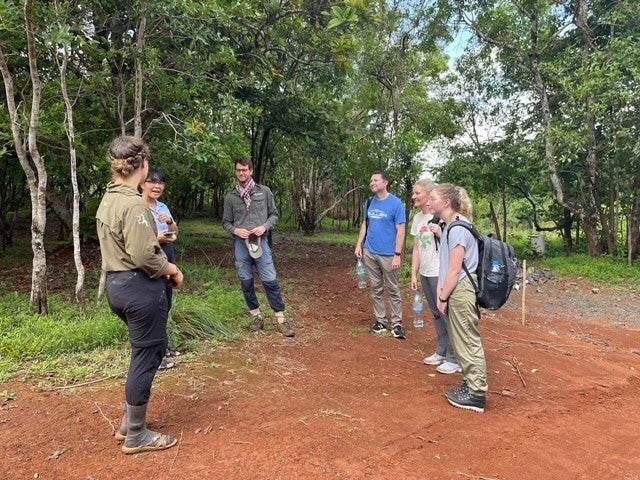 I've always known that my mom, Heather, is an avid supporter of World Hope International, and I also know she sits on their Board of Directors, which I think is awesome. And she's traveled to different countries to help people.  I am in awe of everything she and World Hope do!  I had always wanted to learn more about it at some point, but it was "in the way distant future" not the here and now.  So, at 15, I never thought I would travel across the world on a 15-hour plane ride to experience it for myself.
But in May 2023, I stepped onto that plane to accompany my Mom and Dad to the Jahoo Camp and off we went. Initially, I was not thrilled.  However, while my fears—mainly of bugs — was understandable, none of them outweighed the importance and significance of what I knew I was going to be able to learn and experience while there.  This tour took us to the very heart of Keo Seima Wildlife Sanctuary where we got to join wildlife experts and indigenous guides to experience endangered primates, Bunong culture, and the stunning rainforest.
Before we arrived, we were given a historical overview of the Bunong people, and also of the Khmer Rouge [a radical communist movement that ruled Cambodia in the 70's after coming to power through a guerrilla war]. Oddly enough, I was studying that exact period in my high school history class!
The Bunong people live near a forest that no one owns, so to protect that land, it was decided that no one would take more than they needed — and there would also be no deforestation. As a community, they value the beauty of nature and have an unusual sense of nearly sacred unity, which was clear to me from the moment we arrived at the camp and were introduced to everyone, including the Jahoo people who were by far the most passionate, friendly, and admirable group of people I've ever met. They greeted us with welcoming smiles, helping me to feel instantly at ease even while surrounded by a vast, daunting forest and dozens of people I didn't know.
After initial introductions, we were taken on a personal tour of the grounds, and I was amazed by the authentic and scenic architecture: dirt paths wind around the camp's buildings, all of which are made of bamboo. Everything is open to encompass nature. That first night I lay down in my bamboo room with an open roof to be greeted by millions of twinkling stars and the euphonious noises of nature that aided in sweeping me away to sleep.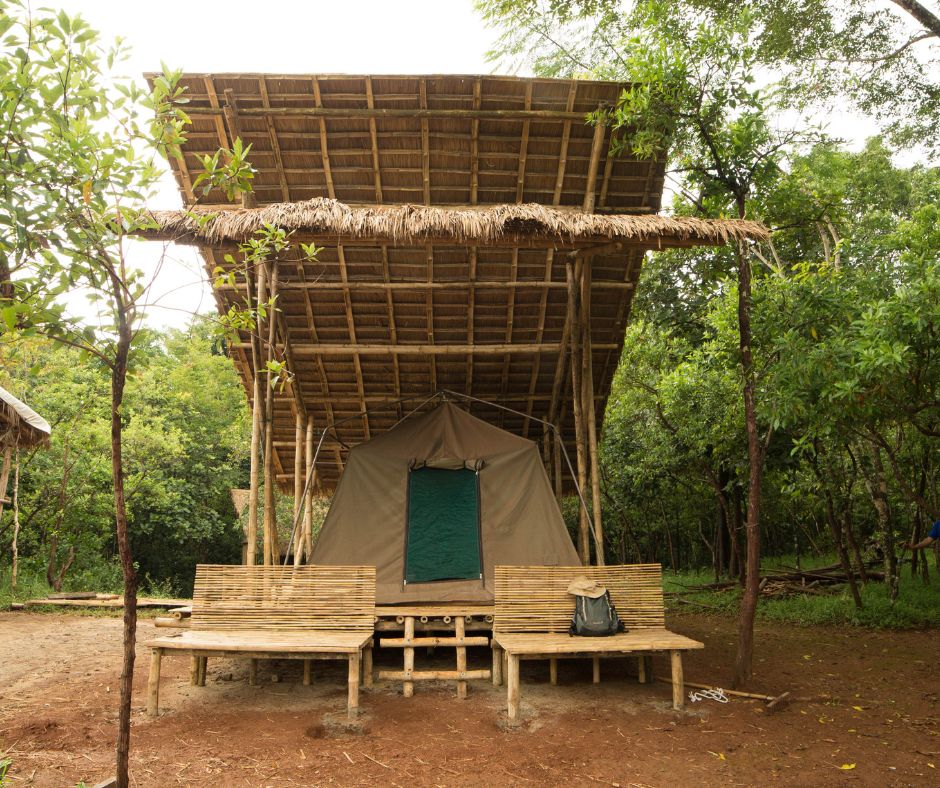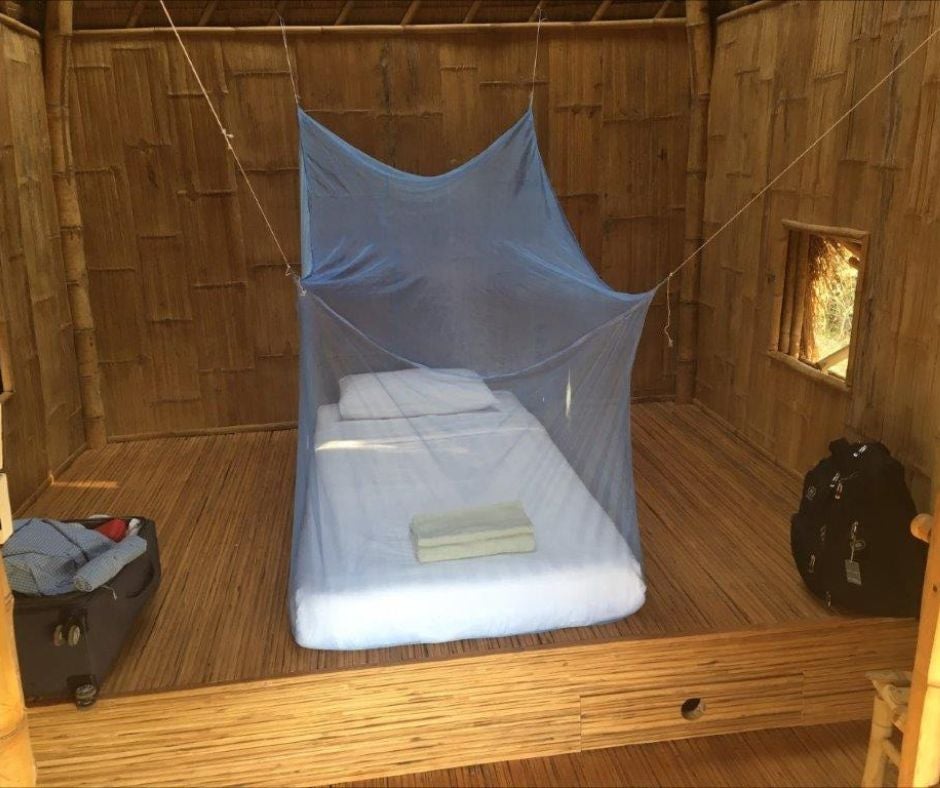 We woke the next morning before the sun and headed into the seemingly illimitable forest. We walked on a deep brown path, and at every turn, climb, and descent, proud and strong trees looked down on us. As we hiked through the alluring and enchanting forest, music surrounded us as birds chirped, frogs croaked, and bugs whistled. While I couldn't decipher the sounds like our tour guides, who were able to call out exactly what creature was singing, I could tell that I was hearing the charming beauty of nature's melody.  I inhaled the rainforest's sweet and refreshing earthly smells.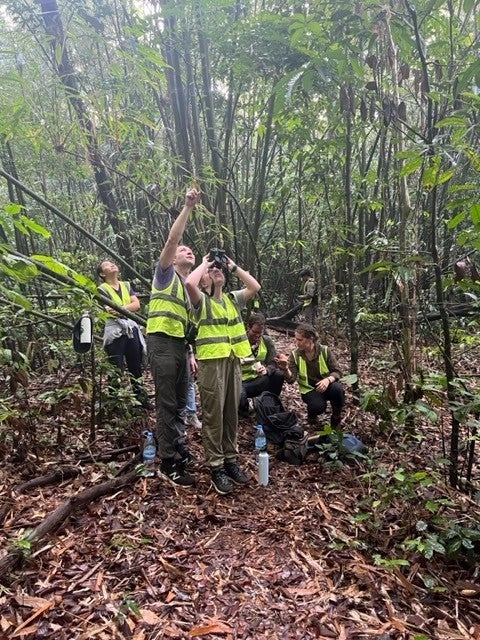 That's when it happened: I heard a velvety rich note from the distance, rising in pitch, creating tension and suspense until it reached the climax of a shrill high-pitched note. It was a gibbon's call—and we were nearly upon it.
Our tour guides found a spot for us where we could see the small apes (who look like monkeys but are are part of the ape family).  I quickly grabbed for my binoculars to get a close-up look at a golden female. She was extremely fluffy, and she sat on a tree branch, sunbathing, while eating her breakfast.  Soon after, two little gibbons came following her. The baby gibbons were fluffy balls of energy that swung from branch to branch, not slowing for a moment. This was something that few people in the world have experienced: And as that realization hit me, the rest of the world seemed to fade away and we all fell silent and just watched.
The next day we went to a small village and attended a Bunong church that was packed with people. As I listed to the children, youth, men and women all worshiping God together, I couldn't understand the words, but it was clear they had all been touched by the love of God and they sang sincere praise from their hearts.
As I sat there listening to the singing, just like I had watched and waited with the gibbons, I pondered everything I had seen and heard in the past 32 hours. Had I been terrified of traveling 15 hours away from my home? Yes. But I realized God hasn't called us to live in our comfort zone.  I thought of the Jahoo staff, many of whom had to leave their own country to work there, and of the Bunong people who have embraced Christianity. I learned that, as humans, we will never grow nor become closer to God if we don't willingly accept and face the challenges He gives us with courage.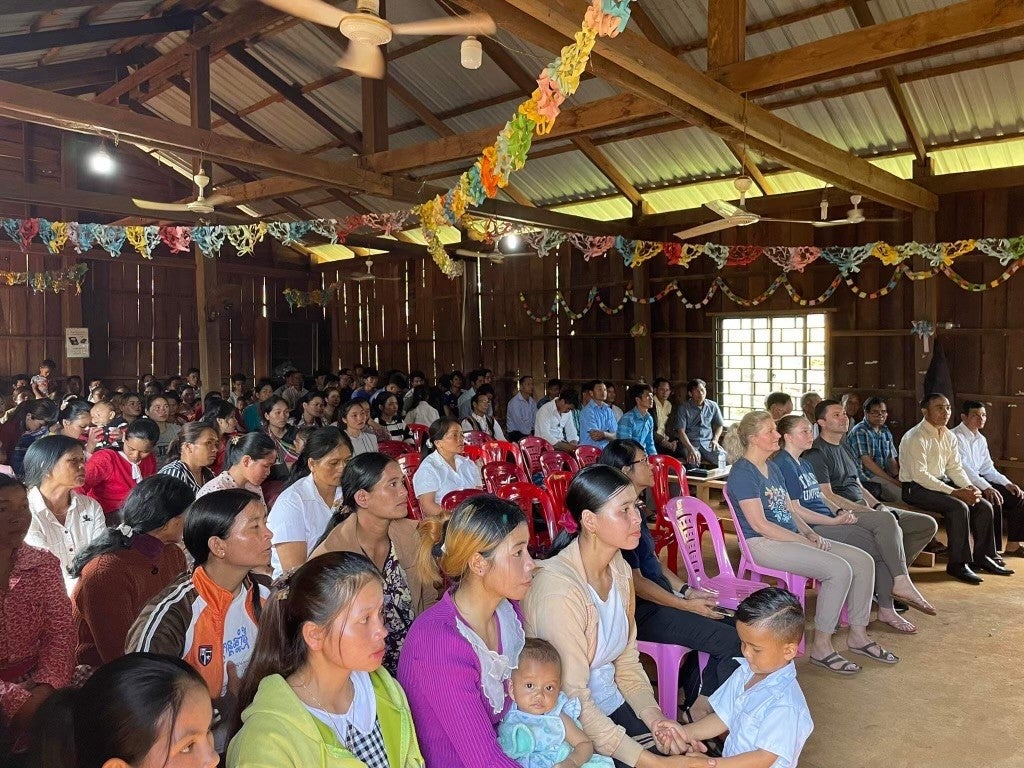 While I may still have an unhealthy fear of bugs (I run away from bumblebees daily!), I learned from travelling to Jahoo and meeting with the Bunong people that my life will only be fulfilling – and I will only be able to grow closer to God – if I learn to look challenges head-on.  And when I step out of my comfortable life, God will be right there with me as I walk down my own path of unexpected but rich experiences waiting around the bend, whether in a far-away jungle forest or right here in my hometown.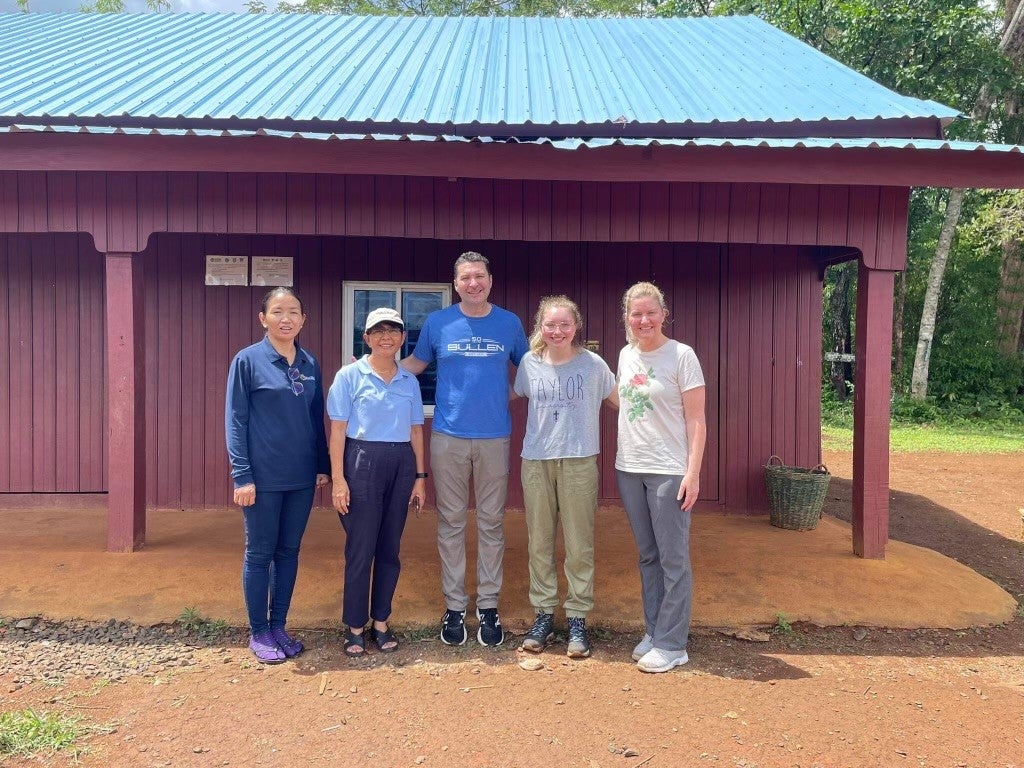 A little about Lucy:
A sophomore honors student in high school, Lucy enjoys playing and performing the violincello in her school orchestra and spends her time serving as a student director in her school's outreach/service program, and as a student ambassador.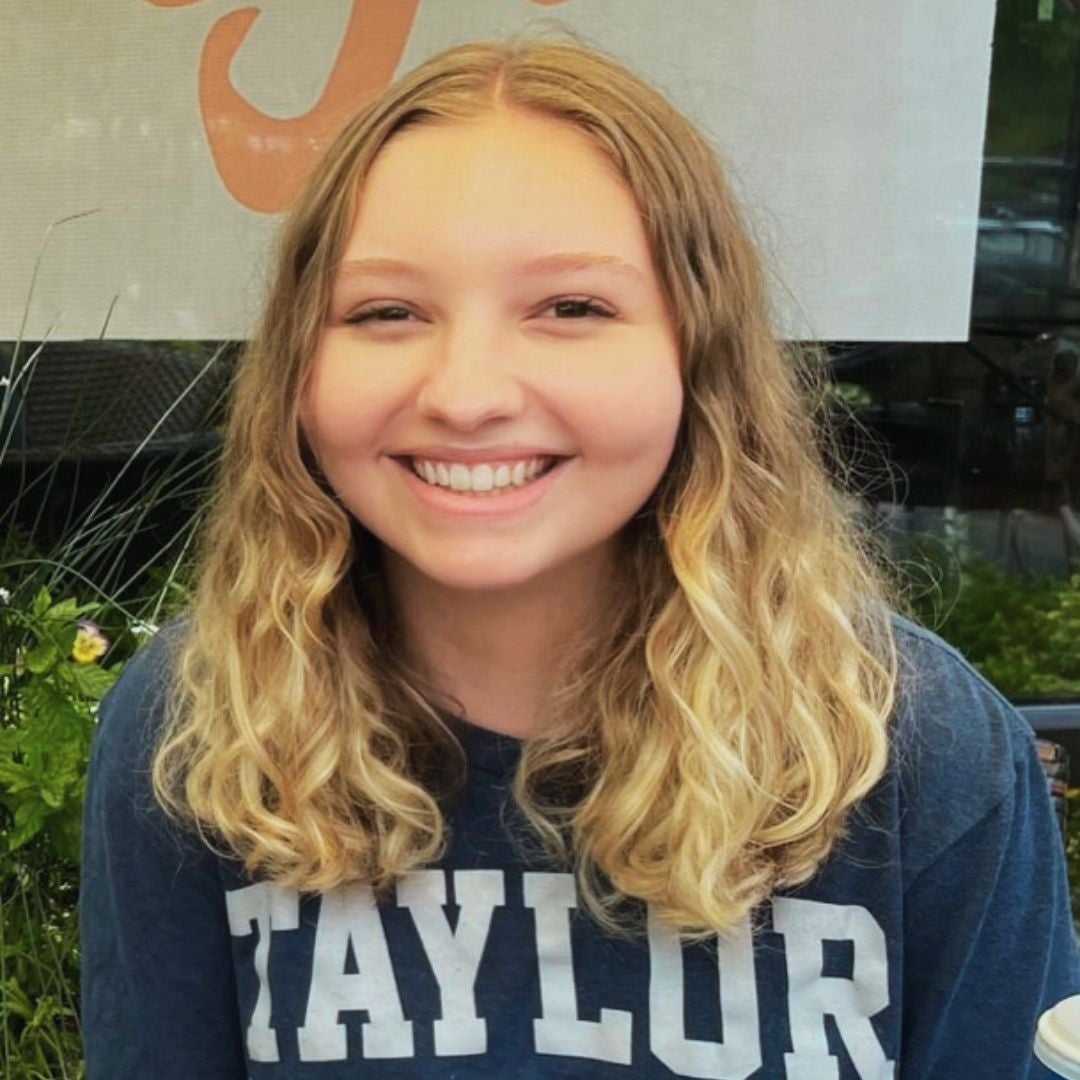 Lucy Beatty
Guest Contributor
Learn more about how World Hope's social venture, Jahoo, helps protect and conserve this valuable rainforest area while providing economic stability for an entire community, people and culture.
See it for yourself and travel there: https://gibbon.life/visit-us/
You can support WHI's efforts to empower, protect, and build resiliency around the world by giving to The Hope Fund.