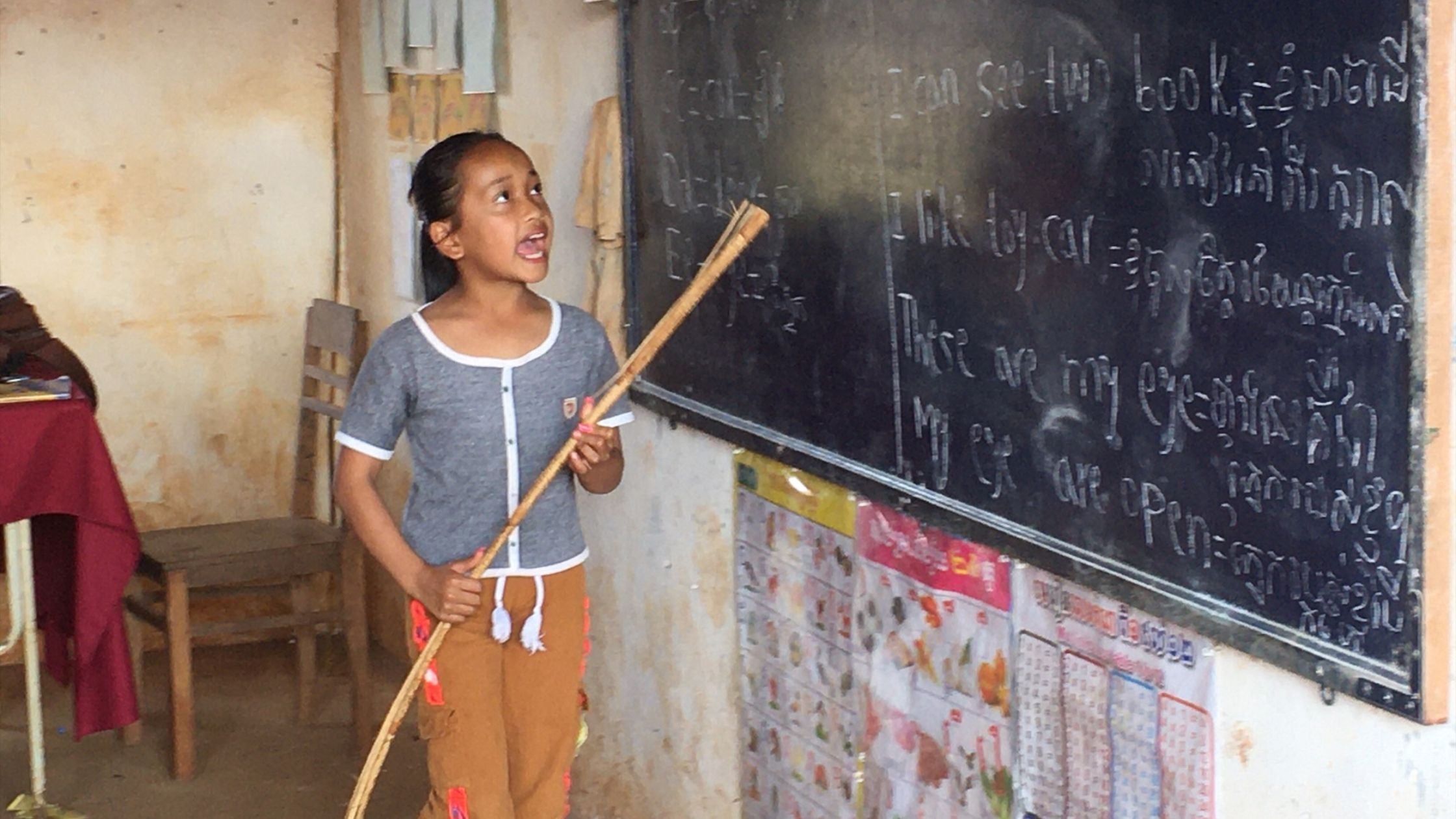 A Vision Trip Summary
It has been nearly two and a half years since World Hope International (WHI) and Kentwood Community Wesleyan Church (KCC) of Kentwood, Michigan, formed a partnership to help the Bunong People of Northeast Cambodia to provide them with the tools they need to thrive through community development.  
I was fortunate to recently travel to the region on behalf of World Hope International, which has invested in the people of Cambodia through various initiatives over the past 20 years, in order to observe firsthand how this work is benefiting the Bunong people.  
The group met with Milet Goddard, the Cambodian World Hope (WHI) Country Director. Milet gave us some background on the recent history of Cambodia, from the French control of Southeast Asia through the Khmer Rouge into democracy today. Milet shared an overview of the work of WHI in the province of Mundulkori (population 80,000) and with the Bunong People (126 households). There are 24 churches among the Bunong and they have sent a missionary to Vietnam.
The Marvel of Mondulkiri 
After arriving in the capital city of Phenom Penh, we drove seven hours to the mountainous province of Mondulkiri, home of the Bunong, tucked away along the border of Vietnam. It is here that World Hope is piping clean water into homes, offering after-school education and sports programs for children, which in turn is helping communities envision a better future for themselves, while WHI works together with the community to create and implement sustainable development plans.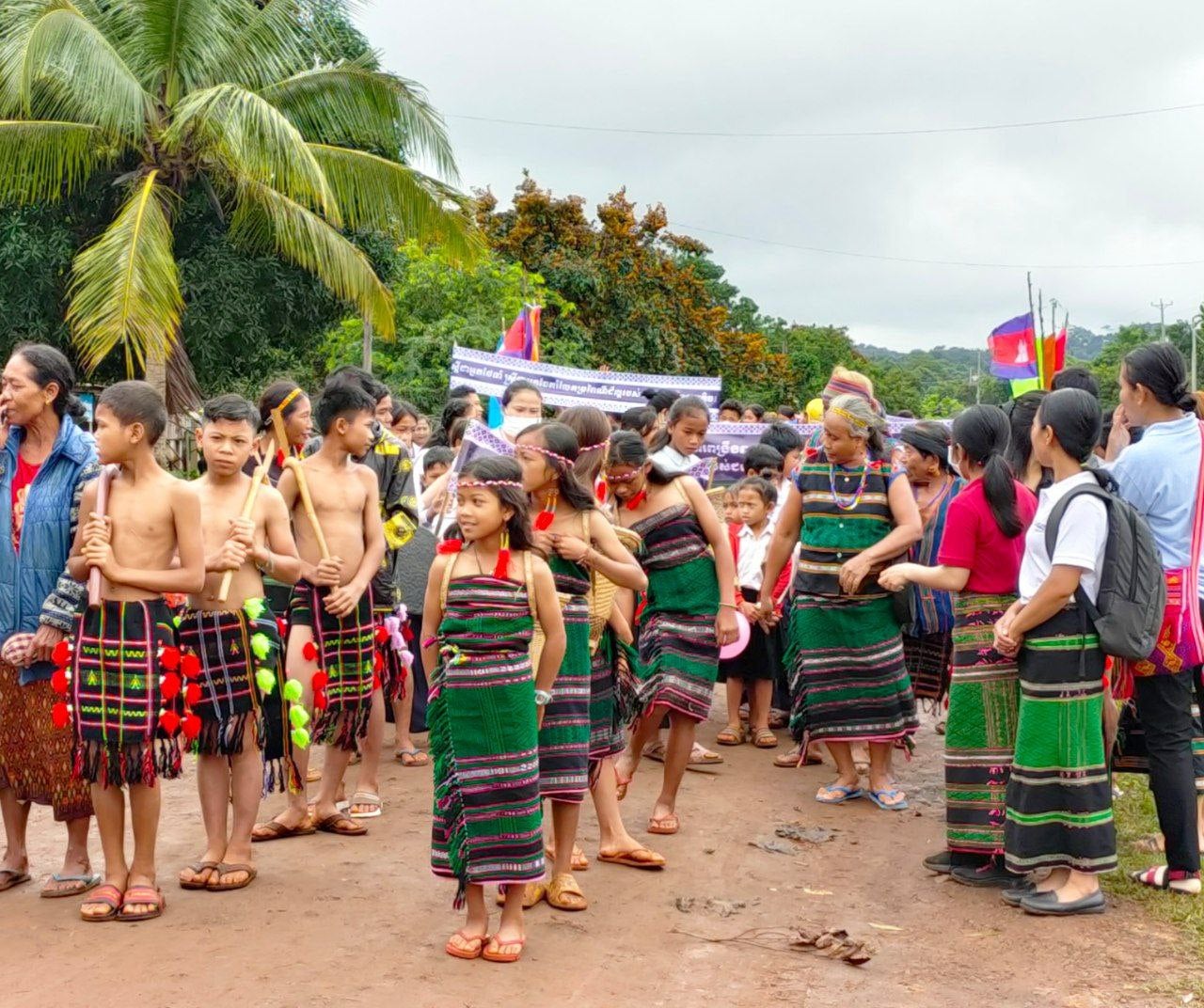 We were thrilled to learn that after-school and early morning programs have been responsible for reducing the student dropout rate from 10% to 1%. When learning about how World Hope also offers programs to help young mothers care for and raise their infants and toddlers, Kentwood Assistant Pastor Brittany Cunningham conveyed that WHI's work with the schools and families is nothing short of impressive.  
We visited the exceptional Jahoo Camp and saw firsthand how this ecotourism supports nature conservation in this culturally rich and ecologically diverse region while supporting sustainable community development.  World Hope partners with several other groups to wisely steward and protect the wildlife and natural resources of the forest, not only because we are concerned about the ecology, but also because the lives of the Bunong depend heavily on their natural environment.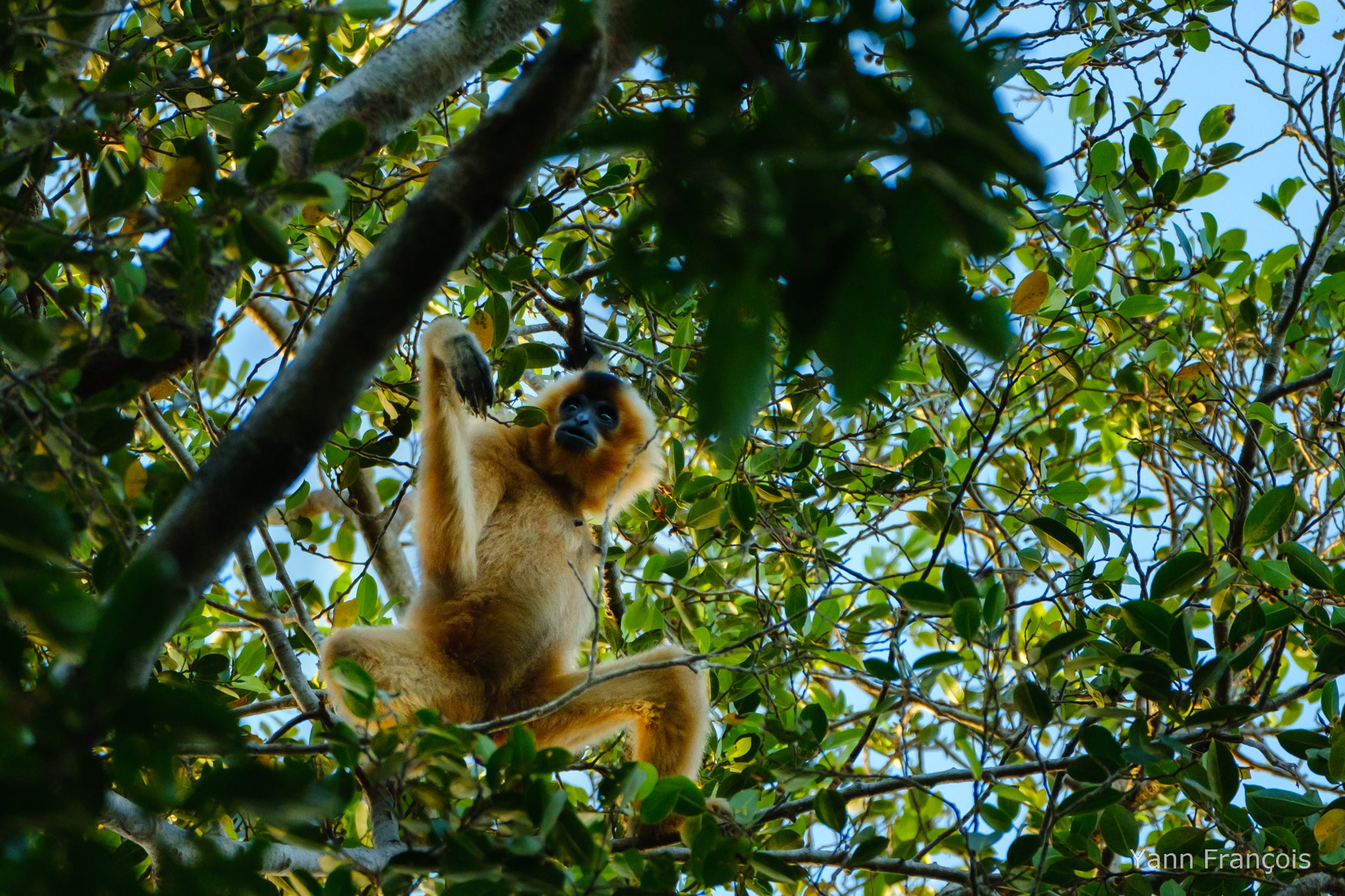 It is the land that these stunning primates inhabit, along with the biodiverse flora and fauna, that provides jobs for the Bunong people so that they do not feel forced to leave their community to find employment.
On evening hikes into the forest, sometimes as far as two miles in, we observed vipers hanging from trees, were entertained by flying squirrels soaring above our heads, and the spectacular array of exotic birds. On morning hikes, we were enchanted by the haunting sounds of yellow-cheeked male gibbons (apes) making sure we, and every other gibbon around, knew this was their territory.
Mondulkiri is much more remote and sees far fewer visitors than the popular tourist attractions of Siem Reap and the Angkor Wat temples. No tomb raider series are filmed here, as just the lone cries of the Gibbons high above in the trees are heard for miles around.
Faith in the Forest
As impressive as this beautiful country is, we were most inspired by our meeting with three Bunong pastors; which was a highlight of the trip for the Kentwood team. The Bunong are 98% animist, meaning they believe that objects such as a rock, mountain or river, and creatures have their own spirituality or soul. But there is one small pocket of Christians among them that we had the privilege to meet. The pastors shared about the believer's willingness to share the Gospel in a Buddhist-majority nation and told us of the tremendous resilience of spirit that this requires. In a country once ruled by the brutal Khmer Rouge Army, which was formed in the eastern jungles, and the Chinese Communist Party, these pastors shared how their worship services are currently attended by police who carefully watch their activities but have yet to interfere.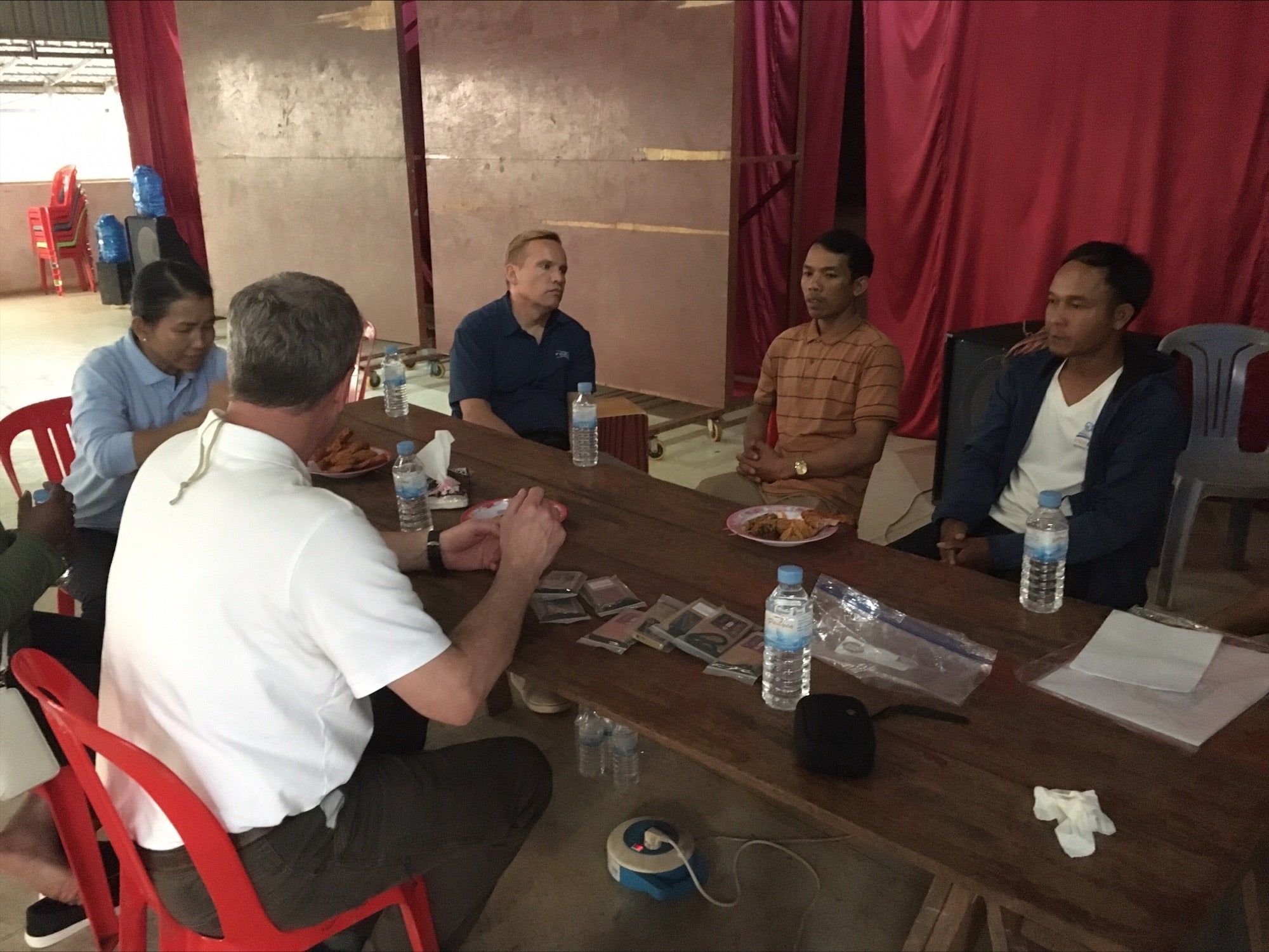 This hardy band of pastors also shared how the New Testament has recently been translated into the Bunong language. After a moment of prayer, the KCC team left them with the gift of Khmer language audio Bibles on solar-powered MP3 players specifically for their congregants who are not able to read.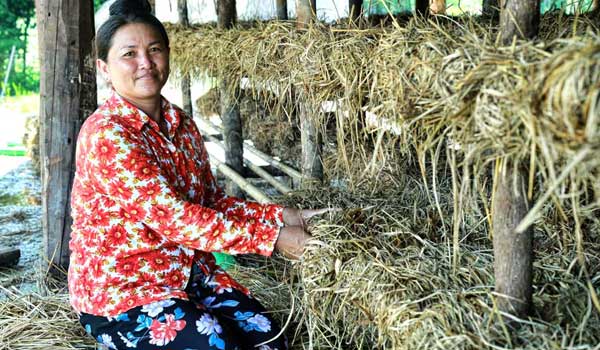 A Mushrooming Endeavor
As we set out to depart from Cambodia, we drove to the World Hope office in the city of Kampong Cham. The staff shared about the Thera Metrey mushroom growing project that began in 2016 to create financial stability for families. With the 47 farming families and 68 mushroom houses World Hope assists through this project, farmers can double or even triple their annual income as this agricultural effort produces 880-1,100 pounds of mushrooms daily! 
For people who earn as little as $1 per day, learning how to cultivate mushrooms not only provides a source of income to feed their families but it also protects children from being trafficked and helps keep families intact while enriching and stabilizing the community. As a result of the mushroom farming project, men have returned to the village after migrating to China and Thailand in search of work.
This trip to Cambodia brought home to all of us the struggles people in developing nations face. It was an eye-opening and heartwarming experience for KCC members to see how their investment in this community development project has positively affected so many lives, livelihoods and communities.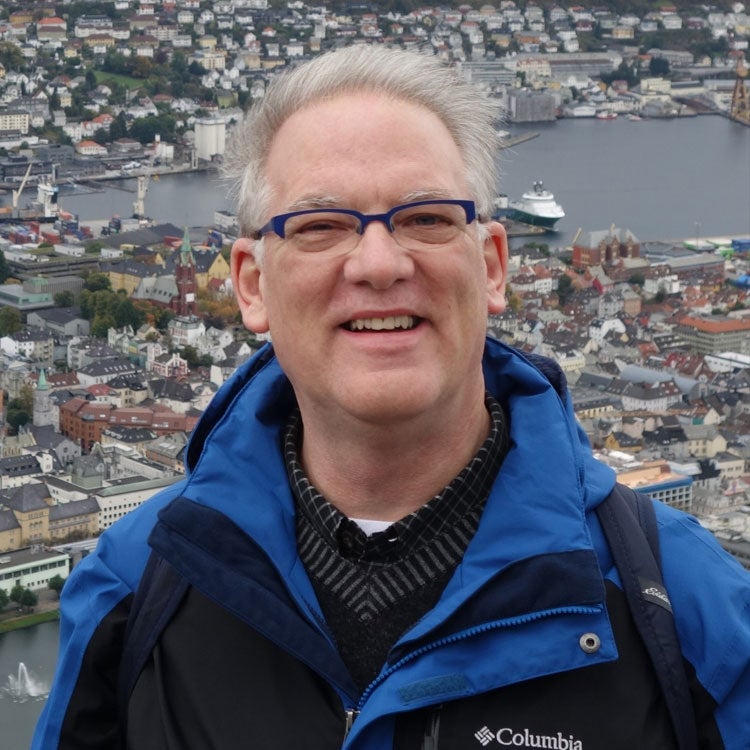 George Beals
Former Director of Strategic Development
World Hope is grateful for the partnership with Kentwood and many other valuable partners,  allowing us to come alongside the Bunong of Cambodia and provide a platform for community and individual progress in this area of the world.  
For more information or to speak with someone about church partnerships, contact us today.