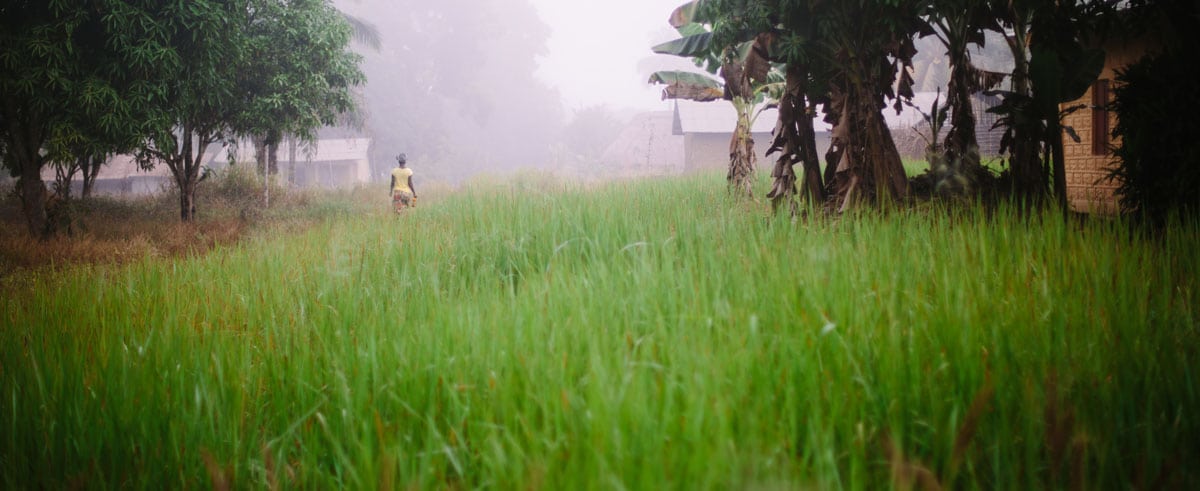 Human Trafficking: Exploited Hope
The search for opportunity, for the chance to make a good living, is something most people can relate to. Unfortunately, as often as people find good jobs and opportunities, this search—especially when it includes labor migration—can also result in exploitation and enslavement, or what is frequently referred to as "human trafficking." 
In 2020, World Hope's Anti-Trafficking and Gender-Based Violence Team in Sierra Leone served nearly 1,000 survivors, including children and adults—many of whom were exploited through migration. One of them was a 28-year-old young woman who only dreamed of making a better life for herself and her family.
According to this survivor, she was working at home one day when a man she knew in her neighborhood told her about a job opportunity abroad to work as a housemaid. Excited, she told her family about it. Her family decided to sell a piece of land they had just so that they could pay for her travel expenses. She was promised a good salary while working in there. She travelled from Sierra Leone to Guinea by road because there was a ban in place by the government for women intending to work as maids in middle eastern countries.
On reaching Guinea, however, she was handed over to a man she had never met, who took away all her travel documents. After two days, she travelled from Guinea to her destination in the Middle East, accompanied by this stranger—who then handed her over to a man she now refers to as her "agent."
The next day, a woman picked her up from what she refers to as "the office." She started work at this woman's large house, with her hours set from 5:00 a.m. straight through to 1:00 a.m. She never received any salary as was promised and received little – and sometimes, no – food. Whenever she felt sick, her madame would still ask her to work, telling her that she has already been bought. She was never allowed to leave the house or use her phone.
One day she became so sick, her madame was afraid she might die and so returned her to the office. At the office, seeing no help for her to return home, she ran away. On the streets, she was arrested by the police who, realizing she was sick, referred her for medical care. At the hospital at last, she was able to contact her family, who now borrowed money to pay for travel expenses and get her back home. Once home, her family realized she needed help, so they took her to a local organization known as the Advocacy Network Against Irregular Migration (ANAIM). This organization was formed by returning migrants themselves who suffered exploitation, in order to raise awareness and support others who end up in exploitative situations whilst working overseas. ANAIM then referred her to World Hope for care.
A World Hope social worker was assigned to do a preliminary assessment and the young woman was picked up and admitted at the World Hope Recovery Centre. She was highly traumatized and needed a safe space to heal.
At the Recovery Centre, there were many episodes of nightmares and sleepless nights. Weekly counseling sessions and relaxation exercises were done with her to help. After about a month in the Recovery Centre, she was more present, participating in activities at the shelter and experiencing fewer episodes of nightmares.
Although she continues to heal at the Recovery Centre, her story is similar to so many others trapped by trafficking, who simply sought opportunity and instead now suffer exploitation and enslavement. Human trafficking must be ended. 
2020 saw exciting strides in Sierra Leone as the country worked to address human trafficking. Immigration officials at 26 border posts were trained on human trafficking, the anti-trafficking law revision was finalized (and should pass into law this year), and the country had its first trafficking conviction, all of which World Hope's team was able to support. 
As we enter another year, World Hope is committed to continuing to pursue the "three P's—Prevention, Protection and Prosecution," not only in Sierra Leone where this one brave survivor's story centers, but around the world.
Will you join us in this commitment?