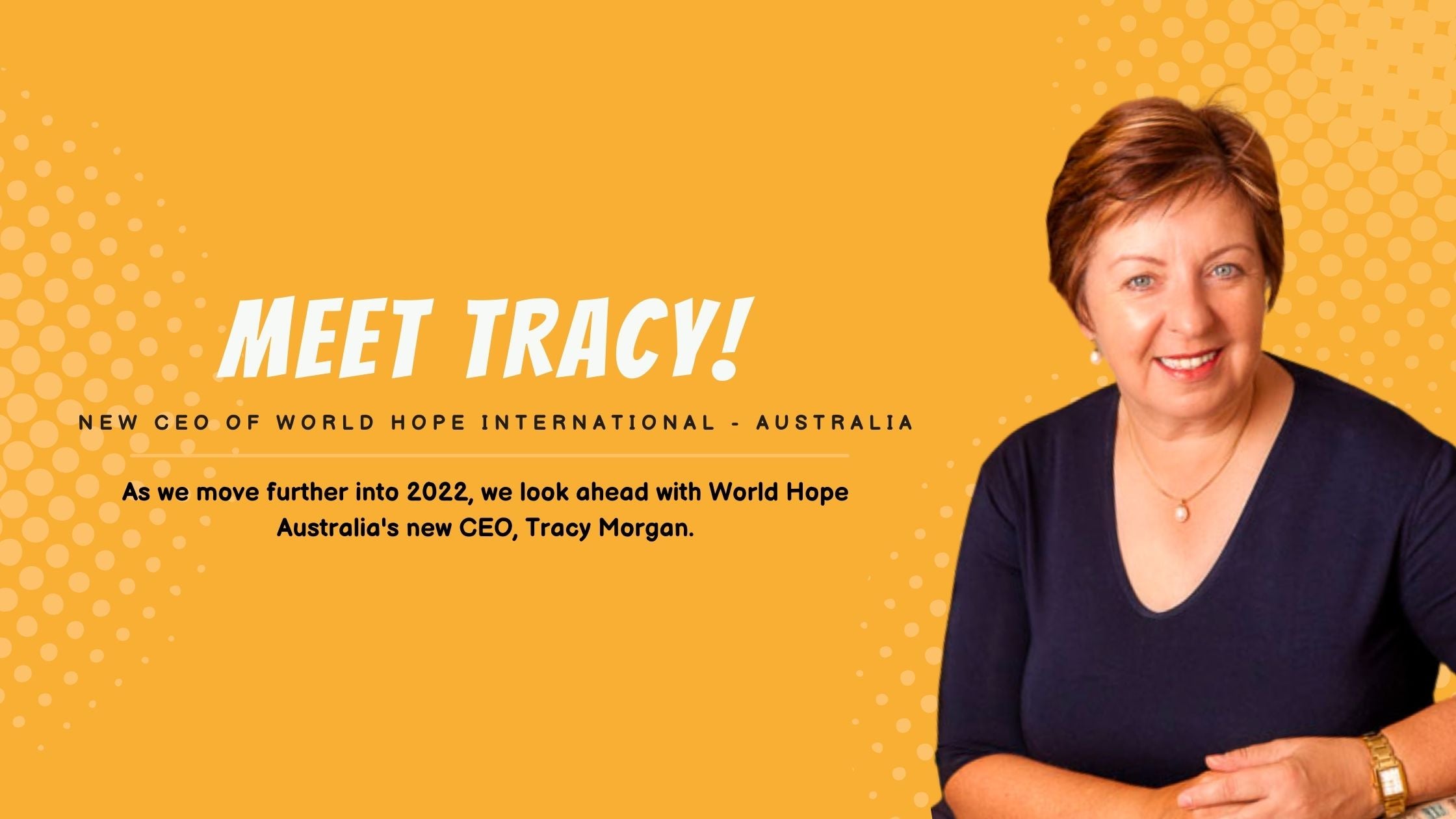 Meet Tracy Morgan!
World Hope International is pleased to announce Tracy Morgan as our new CEO for Australia.
Tracy has over 25 years' executive and consulting experience, including 10 years running her own consulting practice, working with organizations navigating growth and change. Often described as a strategic problem-solver, her career spans strategy facilitation and development, change implementation, financial management, strategic human resources consulting, and organisational design. She is an experienced and effective leader, with the ability to engage people and influence positive outcomes. We are looking forward to seeing how she continues and develops the work of World Hope International in Australia – and invite you to get to know her!
A Special Message from Tracy:
Hello! It is such a pleasure to greet you as the new CEO of World Hope International Australia, a privilege I had the pleasure of stepping into at the end of January.
I am very quickly becoming aware of the challenges of my new role, and whilst I am not new to leadership or transition, it is difficult to imagine exactly what this year might look like. What I'm discovering as I settle in is that we are a lean but dynamic organisation. Because the causes of poverty are complex and deeply interconnected, our programs are built to complement each other. I am proud to say we are making real and sustainable changes, both locally in our own communities through projects like Food for Kids, and overseas in Cambodia and the Philippines, through clean water, anti-trafficking, and education projects.
Already I am overwhelmed in the best possible way; by the many ways that our programs and projects promote the dignity of people, how they are developed alongside communities to build sustainable hope and opportunities, and by the huge response from our friends and supporters to disasters like the current crisis in Tonga. I'm greatly excited about the possibilities I see ahead for growth, and for us to continue the good work of building hope together both here and overseas.
New Year's resolutions or goals are often tied to making sustainable, positive changes in our lives, and that is exactly what I resolve to continue to work towards at World Hope International. Whatever your own resolutions were, I trust that you will continue to partner with us, so that together we can change lives.
I look forward to getting to know you as we are once more able to meet in person or connect digitally. Meanwhile, please drop me a message about your World Hope International experiences – I love hearing stories about how we have built hope, and welcome ideas about how we can deliver a sustainable, brighter future for more communities.
Thank you for being part of our community, for welcoming me so warmly, and for your commitment to a future free of poverty, suffering, and injustice for all. Together, we can continue to promote dignity, and build hope that will have impact for generations.
Warmly,
~ Tracy Morgan, CEO
World Hope International – Australia