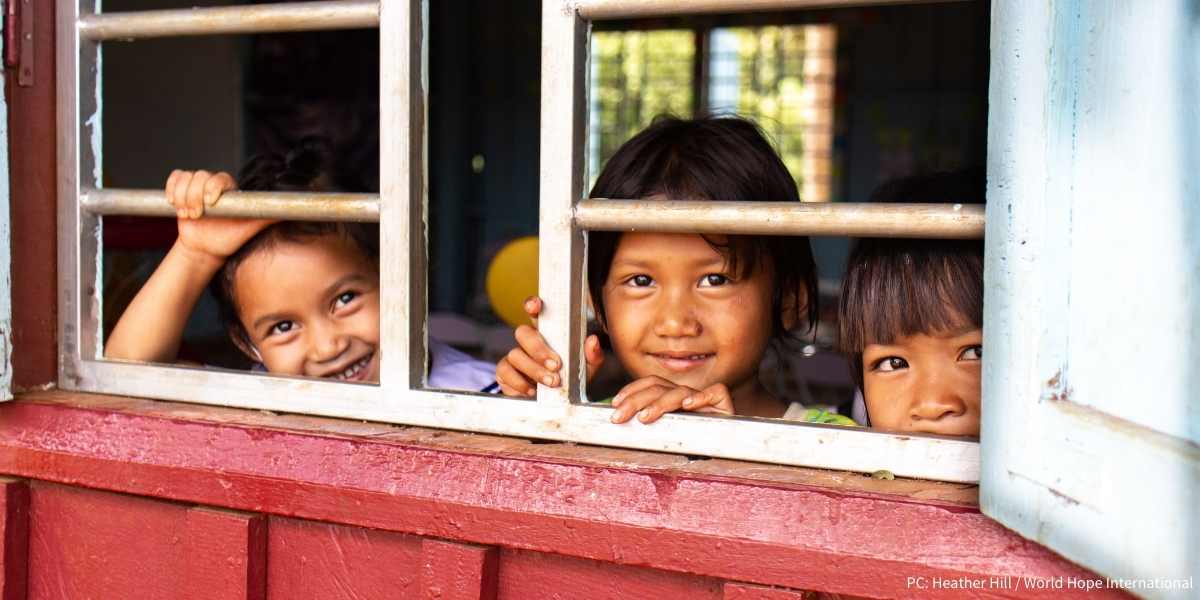 Voices of Hope
What keeps you going? How do you continue that work? Why do you not give up?  
Each of these questions is one that I have heard at least once during my years working with survivors of human trafficking.  In conjunction with the great opportunity, I have to work against human trafficking, I witness the sobering realities of the toll it takes on those around me who oppose it.  So, during this commemorative month—National Slavery and Human Trafficking Prevention Month–I wanted to take the time to reflect on goodness, light and hope.  I wanted to amplify the voices of my colleagues, my team members, and how they are impacted as they experience and encounter suffering.  I wanted to find out what their responses were to the same questions that have been asked of me.  The responses I received, from West Africa to Southeast Asia, both inspired and invigorated me. 
One of my colleagues said that the work is challenging because it demands more than just technical professional skills but rather it entails having a heart that genuinely cares for the welfare of the children.  She noted that it is impossible to do good work and to separate one's heart and emotions from the suffering one is bearing witness to.   It is in the joining others in their suffering that one can also bear witness to their joy in healing.   It is "immeasurable" according to her. 
Her words in describing her care of survivors reminded me of when Mother Theresa said, "It is [God's] work. I am like a little pencil in his hand." My colleague said, "To be an instrument of God's healing for children, who He holds dearly in His heart, is an amazing blessing."
Another colleague told me that seeing children, with their renewed hope and dignity and desire to live their lives, is what gives her hope to keep going.  She said she has the energy to continue in the work because of the opportunity to see them realize their potential and achieve their dreams.
The words of my colleagues held similarities.  They each mentioned something that was hopeful to them and I sensed the energy coming through their words.
One of my colleagues told me that she's able to see behind children's smiles to their dreams and aspirations.  She said that the smiles give her the energy to stand and to fight for their rights.  In so doing, she said that the hope was reciprocated, and they find hope in her too.
"To be an instrument of God's healing for children, who He holds dearly in His heart, is an amazing blessing."
What a powerful sentiment, to not see the relationship as one with a built-in hierarchy, but rather as one of reciprocity and of shared experience.
The ultimate hope is that which transcends what is seen and even what is always sensed.  That hope highlighted so beautifully in Romans 15:13, is what another colleague said drives her. "Now may the God of hope fill you with all joy and peace in believing, so that you will abound in hope by the power of the Holy Spirit. "
And for me, how do I answer those first questions? 
It is these people I get to work alongside.  They keep me going, on the hardest days.  Their words captured here, which represent the beauty they are taking out into the world, inspire me to continue.  They give me the energy to keep standing in opposition to darkness, as I see them carry their light out into the world, with great hope.  
Haley Clark, MA, serves as World Hope International's Director of Anti-Trafficking and Gender-Based Violence. 
Join us in spreading goodness, light, and hope around the world today with a gift to The Hope Fund, which allows us to respond where and when it matters and continue projects centered on clean water & energy, protection, global health, and social enterprises.