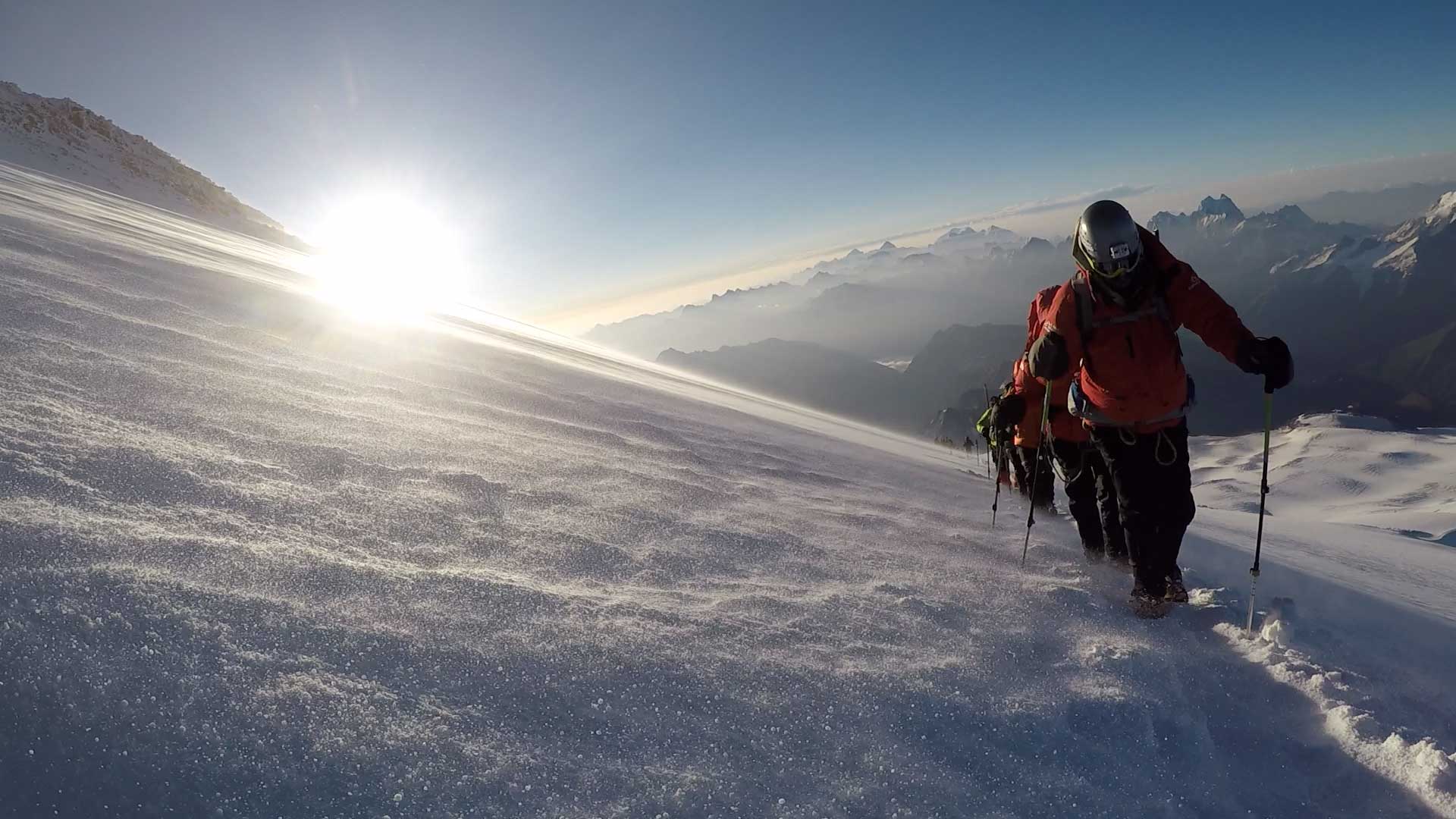 Climbing for a Cause
World Hope is proud to team up with professional sailor and adventurer, Sara Hastreiter, who has set out to become the first woman in history to achieve both sailing the seven oceans around the world and climbing the highest peak on each continent in a quest for good.
Having already successfully sailed across all seven oceans, Sara only has four peaks remaining– Denali (Alaska), Vinson (Antarctica), Carstensz Pyramid (Indonesia) and Everest (Nepal). Along the way, she has aligned with various charities and dedicated each adventure to a cause close to her heart. Now, she has chosen World Hope as her charity of choice.
Sara's challenge is not only to climb Denali, Vinson, Carstensz Pyramid, and Everest and become the first woman in history to sail all seven seas and climb the seven peaks, but to raise $200,000 for World Hope's water projects. 
"I've always been incredibly passionate about exploring and using sporting challenges as a platform for charitable endeavors. Through my quest to sail the 7 Seas and climb the 7 Summits, I'm able to do what I love while giving back," Sara shares. "I have had the privilege of serving alongside World Hope in past disaster relief efforts and admired how hands on everyone was from top to bottom throughout the organization. I respect their authenticity and accountability record which showcases their efforts and follow-through. World Hope and I have a matching passion for helping others and I was inspired to partner with them for my biggest sporting challenge to date."
Why water? For Sara, a huge reason is because of how access to clean water impacts female empowerment.
The human right to safe drinking water was first recognized by the UN General Assembly and the Human Rights Council as part of binding international law in 2010.
"The children who have no clean water to drink, the women who fear for their safety, the young people who have no chance to receive a decent education have a right to better, and we have a responsibility to do better," former UN Secretary General Ban Ki-moon once said. "All people have the right to safe drinking water, sanitation, shelter, and basic services."
Sara will be climbing for all those for whom a lack of access to clean water can present nearly insurrmountable challenges; climbing as one woman for women's empowerment worldwide; climbing to bring awareness to #watermatters and to support the sustainable water projects that World Hope partners with communities to develop and implement.
In addition, for any volunteer fundraisers who want to join Sara in her quest and raise $10,000 for World Hope's water projects, Sara will also lead two trips-of-a-lifetime up to Everest basecamp this fall.
AN ORGANIZATION YOU CAN TRUST.
World Hope International is committed to sound stewardship and using your gift to deliver the most effective, sustainable solutions for alleviating poverty, suffering and injustice. In 2017, 92% of funds contributed were used for program expenses. In order to use our resources in the most efficient manner possible, we may deem it necessary to redirect your contribution to the greatest need or our general purposes.