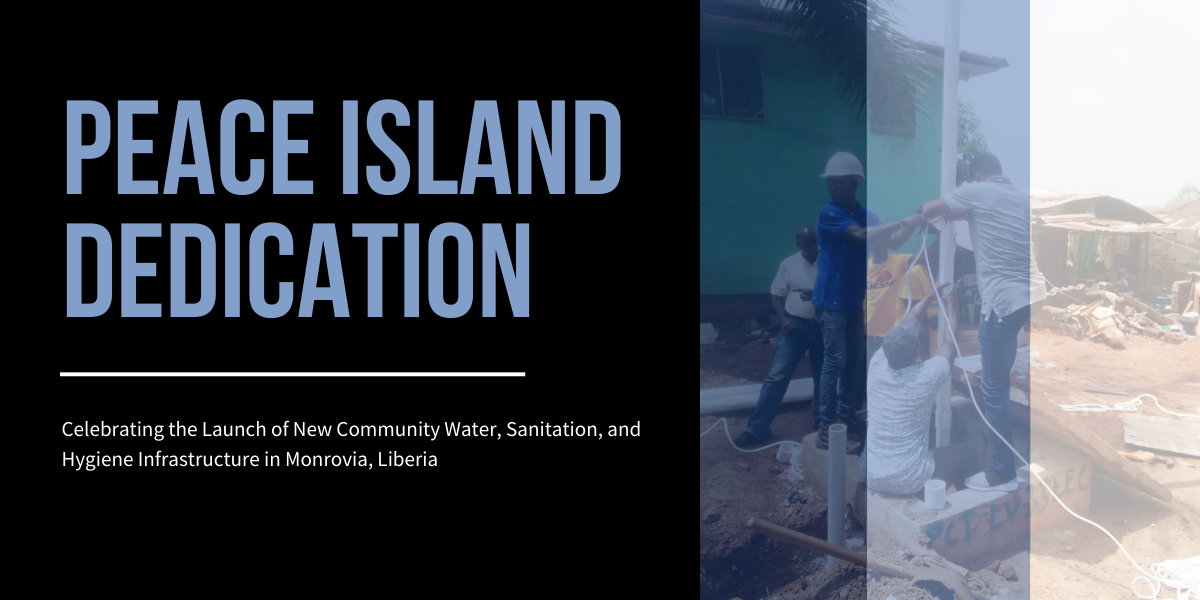 Peace Island Dedication: Celebrating the Launch of New Community Water, Sanitation, and Hygiene Infrastructure in Monrovia, Liberia
March 18, 9:30 AM – 12:30 PM GMT
Description
On Thursday, March 18th, World Hope International will be co-hosting a special dedication ceremony alongside of Habitat for Humanity International, the Government of Liberia, YMCA Liberia, Cities Alliance, Living Water International, and Peace Island Community Leadership. The event will take place in Monrovia, Liberia, and celebrate the launch of new water, sanitation, and hygiene (WASH) infrastructure recently completed in Peace Island. 
Habitat for Humanity and World Hope International, along with YMCA and the government of Liberia, completed construction works of a multi-year complex slum upgrading project to improve access to water, sanitation, solid waste collection services, and a community infrastructure facility to promote social cohesion in Peace Island, Congo Town. 
Dignitaries, government officials from the National WASH Commission and Monrovia City Corporation, partner organizations, and community representatives will gather in Peace Island to unveil new water and sanitation facilities completed in the area for the complex slum upgrading project.