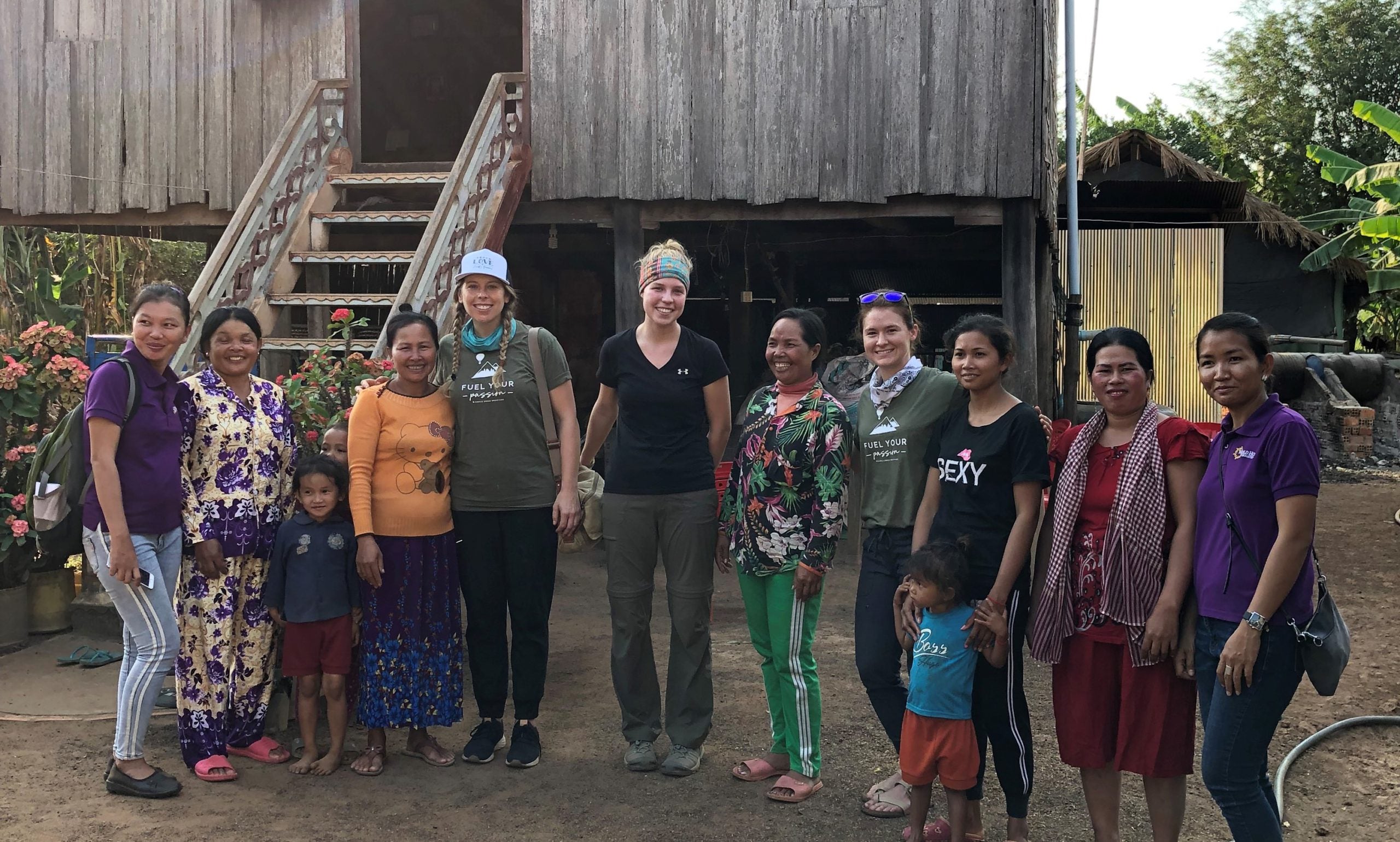 In the Business of Empowerment
Something incredibly special can happen when a company decides that what happens halfway around the world from it matters—and that it can make a positive impact. For some companies, that can mean a philanthropic partnership that empowers a community through opportunity, protecting the vulnerable and reunifying families along the way.
That is exactly the kind of impact that Simple Green Smoothies, a woman-owned business helping people fuel up with healthy and affordable smoothies, wanted to make.
World Hope International (WHI) has been on the front lines of the fight against human trafficking in Cambodia for nearly two decades and a critical element of the fight to help rural families, especially women-headed households, prosper economically. As a woman-founded, woman-owned company that draws on #plantpower, Simple Green Smoothies determined that WHI's women-empowering, mushroom cultivation project—also plant based!— was the perfect match.
Jen Hansard, co-founder and CEO of Simple Green Smoothies, was in a vulnerable situation herself when her children were little. She was able to start her own wellness brand to help her family out of their financial crisis, and after hearing about WHI's Mushroom Cultivation Project, Jen committed Simple Green Smoothies to making a $10k gift to WHI; company to company, woman to woman, and plant to plant.
Today, Jen continues to be passionate about helping other mothers do the same thing and is committed to the women of Cambodia through WHI's Mushroom Project.
"We are passionate and committed to raising at least $10k a year to help the Mushroom Cultivation Project," she shared. 
"I think we all want to feel good in our heart about what we're doing and what we're buying, and when you come to us and we can help you with your own health—but it doesn't stop there; we're gonna help you make the world a better place halfway around the world in Cambodia, too—that's crazy cool. I'm thankful we've been able to do this as a company."
In January 2019, Jen took her Simple Green Smoothies team to Cambodia with WHI to meet the women and families whose lives have been impacted by her company's commitment. Watch the video they created out of their experience.
Mushroom farming has had a large impact on the lives of rural Cambodians, adding over $2,000 to farmer incomes annually and enabling them to stop traveling to urban areas for work, save for larger purchases, and pay off existing loans. 
WHI uses market-based solutions like the mushroom cultivation project to fight human trafficking and gender-based violence (GBV) and to create opportunities for people to lift themselves up out of poverty. Learn about other anti-GBV work we are doing globally, explore additional innovations, or consider making a gift to The Hope Fund to help us continue our work. For more information or if you or your company are interested in a commitment with us like Simple Green Smoothies, you can reach us at (703) 923-9414 or by email.