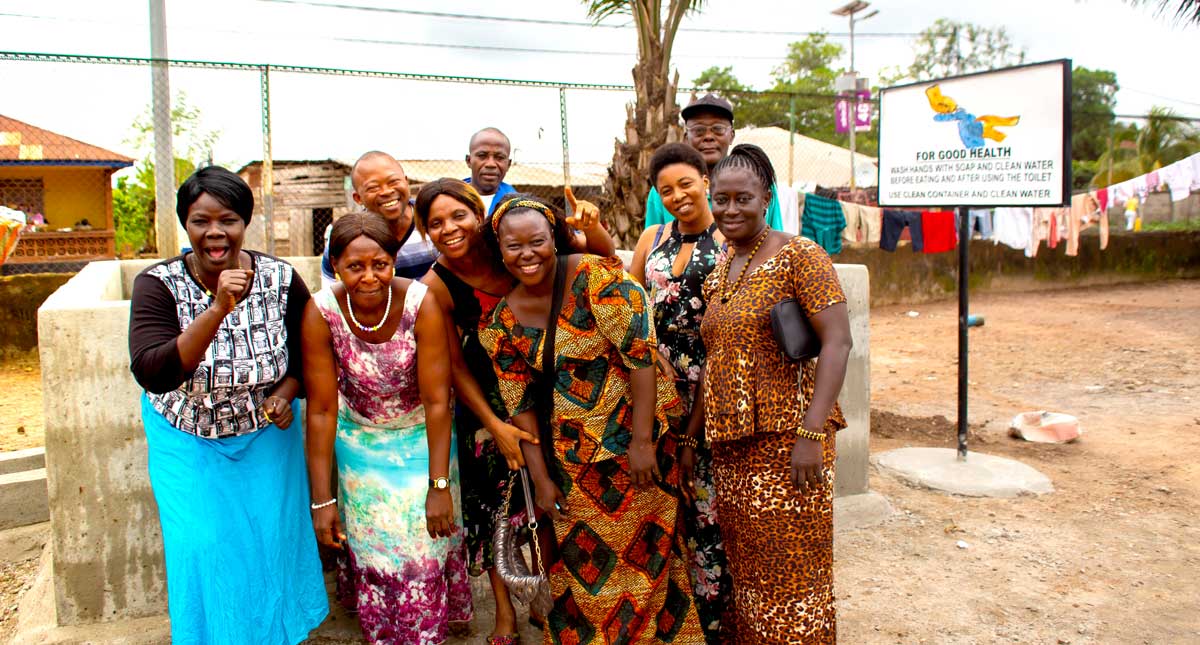 Well Drilled at School Brings Hygiene & Happiness
World Hope International recently completed the provision of a water service system for a primary school in Bombali District, Sierra Leone and went back to the school to see how it's going and talk with the school headmistress, Mrs. Rita Fatu Conteh, about the school's journey to clean water.
When Mrs. Conteh first began to work as Headmistress of Our Lady of Fatima primary school, the school's only water came from a small, hand-dug well installed by the entrance to the school compound. Unfortunately the hand-dug well only had water from July to October and so for the majority of the year, children had to go in search of water for drinking or even just for handwashing.
Although she and the School Management Committee tried to fix the problem, they were unable to solve it and had to continue sending the children elsewhere for clean water.
"But as God may have it," she told World Hope's Water and Sanitation and Hygiene (WASH) Specialist, Anthony Bangura, "one day we received a team from World Hope International staff and Canadian partners. We had a short and meaningful meeting with the team. But of all discussions and what transpired thereafter, there was one thing that struck me most, including my teacher, […] the question 'What support do you want in the school?'"
"Without delay and, on behalf of the school, I told the team it was water that we desperately needed. I expressed to the team how long the school has been struggling with this water issue," Conteh said.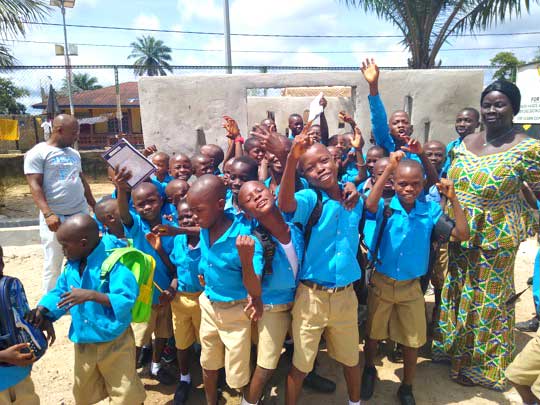 After hearing from Conteh and the other teachers at the school about their need for clean water and the challenges they had faced in trying to create access to clean water for themselves and, especially, their students, World Hope responded, sending in our geophysical survey team first, then our drilling team, and finally, the pump installation team.
World Hope drilled a working borehole water well equipped with a hand pump right on the school compound.
"We were not too convinced of getting water until when the installation team finished their own part of the project. That day was a heavenly day in this from teachers down to the least pupil, happiness all over," Conteh shared. 
As with other wells we drill in response to community requests and needs, the drilling of a good and sustainable well involves a number of steps, including:
Survey for a possible potential site
Drilling of a borehole water well
Construction of a protected well fence.
Hand pump installation
Training of water management committees
Chlorination of well to remove any initial contamination
Reflecting more on the impact of having clean water immediately available now, Conteh noted that "We are happy and now have the guarantee that our lives and that of our pupil are saved from water related disease outbreaks and I am very much optimistic that this water provided us will change our lives and life style." 
She also believes that the training of the water management committee alone has been an enormous help to them. Indeed, sanitation and hygiene practices are part of the school curriculum and children are always taught about cleanliness and how to personally take care of themselves, (the body, food and the water they drink).
"Today our pupils are not going out to fetch water from neighbors and we are now able to maintain a safe environment."