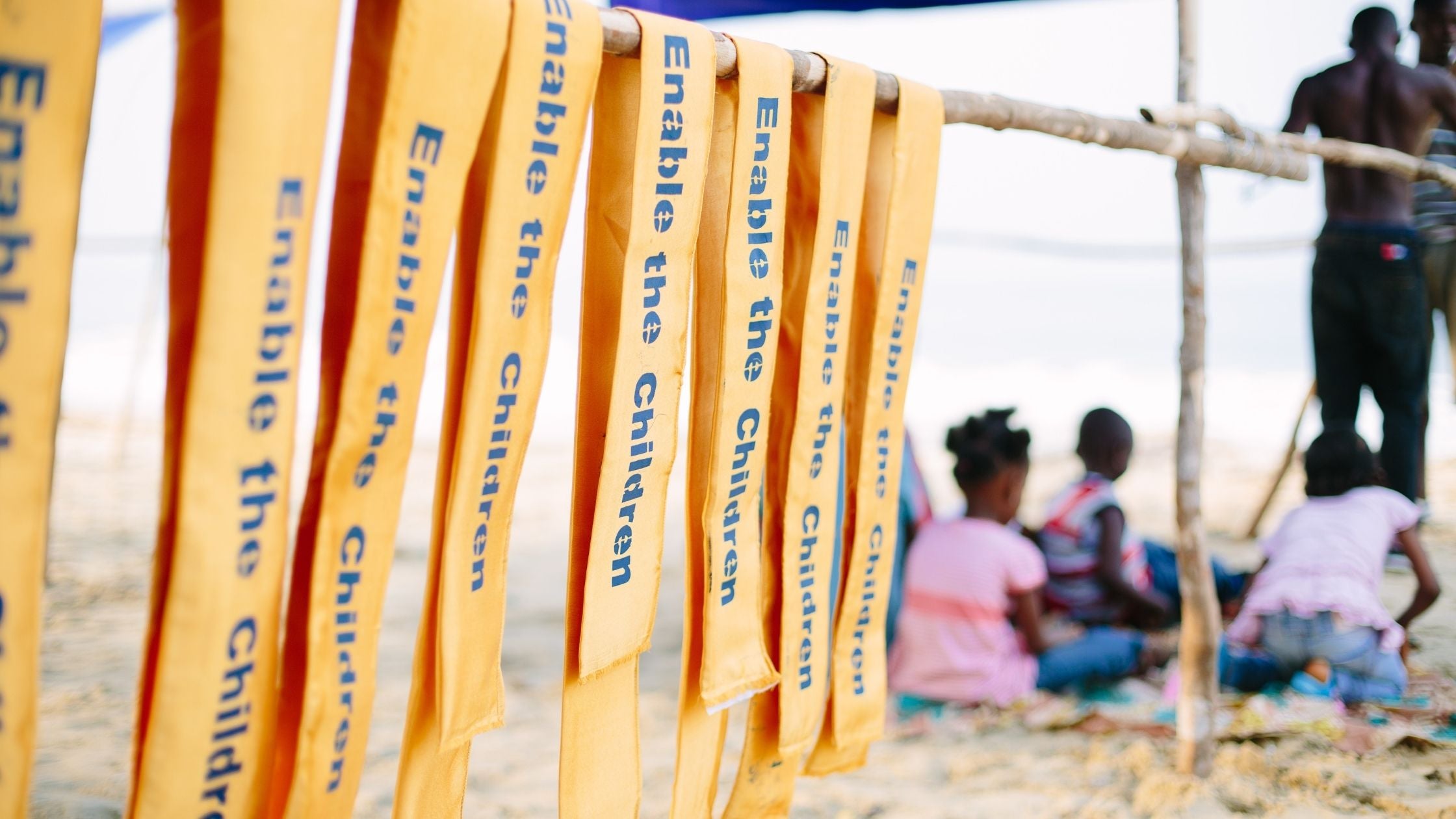 Achievement Through Disability
This week we celebrate both the International Day of Sport for Development and Peace (April 06) and World Health Day (April 07). We want to highlight these significant dates in the UN Calendar and share Joan's story of achievement through her disability.
Sport has the power to align our passion, energy and enthusiasm around a collective cause. And that is precisely when hope can be nurtured and trust can be regained. It is in our collective interest to harness the tremendous power of sport to help build a better and more sustainable future for all.
A program that is very close to our hearts at World Hope International is the Enable the Children (ETC) program in Sierra Leone. The ETC program focuses on providing Physiotherapy and Occupational Therapy, care, and support services to over 1,000 children living with disabilities in Freetown, Sierra Leone.
Poor health care contributes to high rates of physical and mental disability in Sierra Leone. Unfortunately, a widespread cultural misunderstanding of disability makes children living with physical and mental disabilities some of the world's most vulnerable children.
An individual with a disability is defined by the ADA as a person who has a physical or mental impairment that substantially limits one or more major life activities, a person who has a history or record of such an impairment, or a person who is perceived by others as having such an impairment.
Joan, a 16-year-old participant in the ETC program, had an exciting opportunity last year. She was invited to represent Sierra Leone by competing in the 2020 Paralympic Games in Tokyo Japan! She finished 10th in the Women's Javelin Throw, after only taking up the sport earlier this year. Way to go Joan!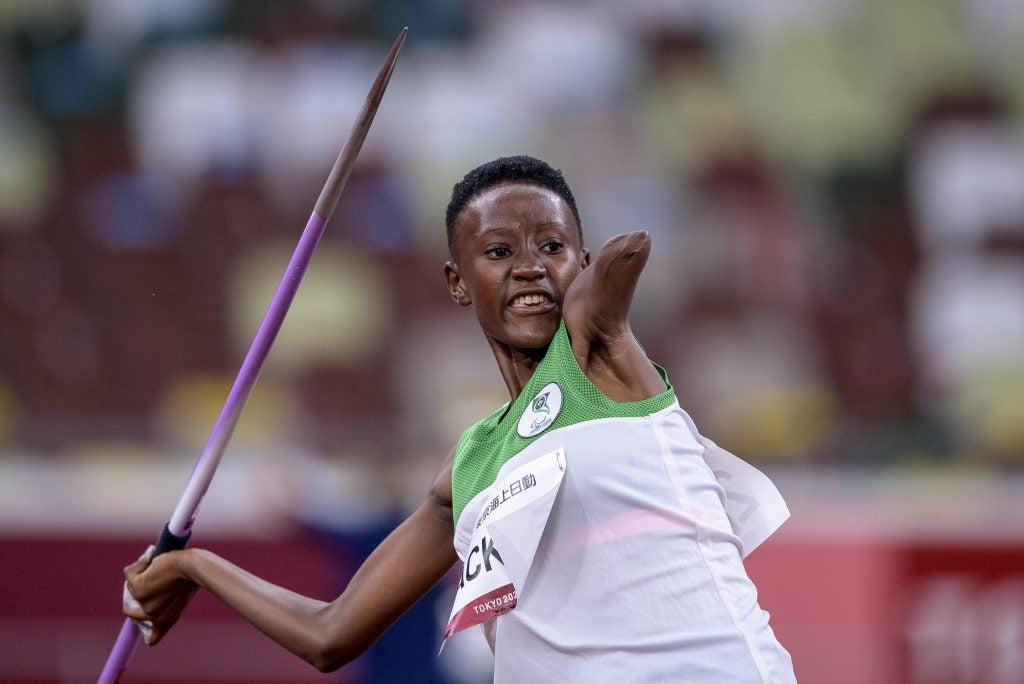 Tokyo 2020 Paralympic Games–Photo By ENNIO LEANZA
In 2019, Joan was invited to participate in the African Paralympic Games in Tunisia after being spotted at an ETC sports event earlier that year.
With COVID-19 pandemic travel restrictions, Joan was at first unsure if she would be able to attend. After navigating travel safely, both Joan and her mom were able to attend the competition in Tunisia.
Joan excelled in these Games and earned two medals, one silver and the other bronze, competing in Track and Field.
This great accomplishment is what opened the door for Joan to compete at the Tokyo Paralympic Games earlier this year!
When Joan received the invitation to the Tokyo Paralympic Games, she and her family, as well as the ETC staff, were excited for her participation on the world stage. They felt that through showcasing her skills she could break barriers for those in Sierra Leone who are impacted by disabilities.
"I love javelin because it gives me courage. Me having one arm does not mean that I cannot throw. I have the passion for sport and want to achieve in life."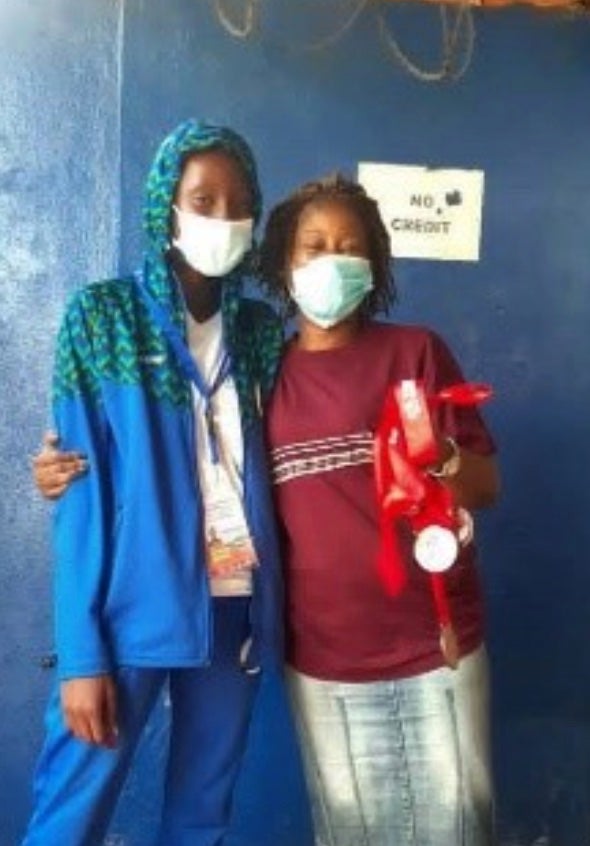 ETC is a WHI program in Freetown, Sierra Leone, made up of local and expatriate staff who provide physiotherapy and occupational therapy, care, and support services to children living with disabilities.
You can get involved by sponsoring a child with special needs or supporting ETC and powerful projects like it with a gift to The Hope Fund. For more information on the program, to set up an event, or partner financially, please email us.