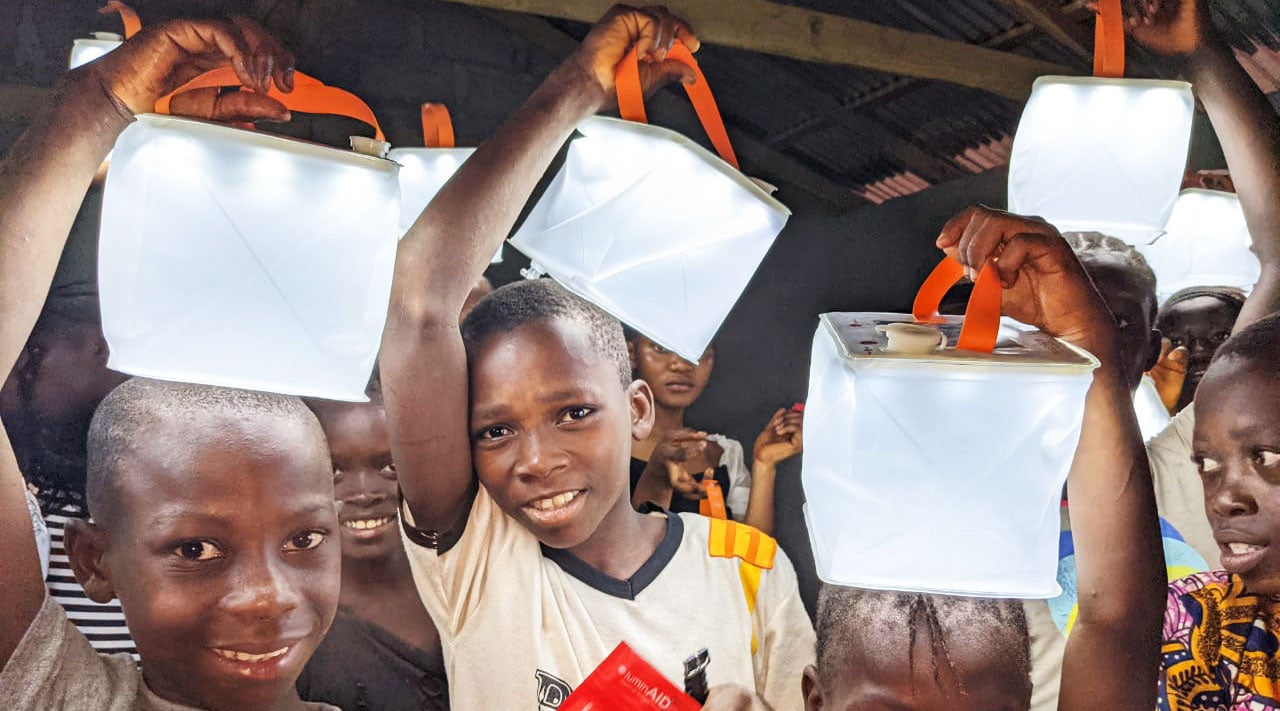 Celebrating Families & Bright Futures
On May 15th, the world celebrates the International Day of Families, a day established by the United Nations General Assembly in 1993. It was intended that The International Day of Families would create an opportunity to promote awareness of issues relating to families and to increase the knowledge of the social, economic, and demographic processes affecting families.
World Hope International works closely with families all over the world in many different projects, as well as through our Child Sponsorship program. 
One of the questions that the Child Sponsorship program seeks to address is how to remove barriers to quality education. Sometimes that looks like schoolbooks, uniforms, or building the capacity of teachers. Last year, we worked with one community to build a bridge to make the trek to school safer. It can also look like drilling wells on school grounds or providing solar power to schools or even to families, too. 
"The child sponsorship program works with families to help children fulfill their unique dreams for future opportunities by removing the barriers to accessing a quality education. It reminds children they are gifted and created by God for a purpose. It is also a tangible way for sponsors to cultivate generosity, encouragement, and service to others in their own families."
One such child is Kadiatu, pictured, who lives in Sierra Leone. She has been sponsored since 2017 in a community that had partnered with World Hope International through the village partnership program.
Kadiatu lives with her mom and dad, who work hard to provide for her as subsistence farmers. They are thankful to eat two meals a day, mostly consisting of rice.
But for Kadiatu, her family, and many others, one of the barriers between children and a quality education is the simple matter of light. Without power, the window of time in which to study is severely limited.
We live in an age of technology, however, and with that comes ever-growing opportunities for accessible and affordable solutions that can not only remove barriers to quality education but can also do so with minimal impact on the environment. One such solution is LuminAid's solar-powered lanterns–complete with built-in phone chargers. 
LuminAid partnered with World Hope International to provide 725 such lanterns that were provided to children and their families in WHI's sponsorship program in Sierra Leone – including Kadiatu and her family. 
"I have not been able to study at night because I do not have a light. I feel happy because I now have a light to study. Since I have gotten a light now, I will be able to study and pass my exams very well as compared to before. Thanking them for this wonderful gift that will help me perform better in exams. I pray that God will continue to provide for you."
At 15 now, Kadiatu helps her family daily by fetching water and sweeping. Previously, her family got their water from a nearby stream, but since a well was drilled in 2018, they are able to get clean water right in the village.
Her teacher describes her as intelligent and helpful. She loves learning and singing and actively participates in sprinting and long jump at school. Kadiatu dreams of becoming a police officer or a lawyer one day.
"I'm so excited for these solar lanterns! In the communities where we work, they lack electricity supply and renewable energy. The kids hardly study at night and that affects their performance negatively in exams. But with the distribution of these solar lanterns which will aid their studies at night, I strongly believe their performance will be great in exams. I want to thank all the donors and staff at WHI for ensuring our kids have these lanterns to help them with their studies. I pray that as you provide for these kids, God will provide for you more."
People often dream of the promise of possibilities and opportunities lying ahead for the next generation, and it is a wonderful thing when companies like LuminAid and individuals come together to support families and children. Together, we light the world with hope and look ahead towards a future that is bright as children like Kadiatu learn, grow, and step into their God-given gifts and purpose.  
In order to maximize the impact of the sponsorship program, WHI focuses on partner schools and specific villages, varying the program slightly to adjust to cultural specifics and community needs. This lets us attend to children's holistic needs, including building wells in schools or villages, providing training for parents and community leaders, and more.
Learn more about our Child Sponsorship program or our Enable the Children sponsorship opportunity, or consider setting up a church partnership with us. For more information or to speak with someone about church partnerships, contact us today.