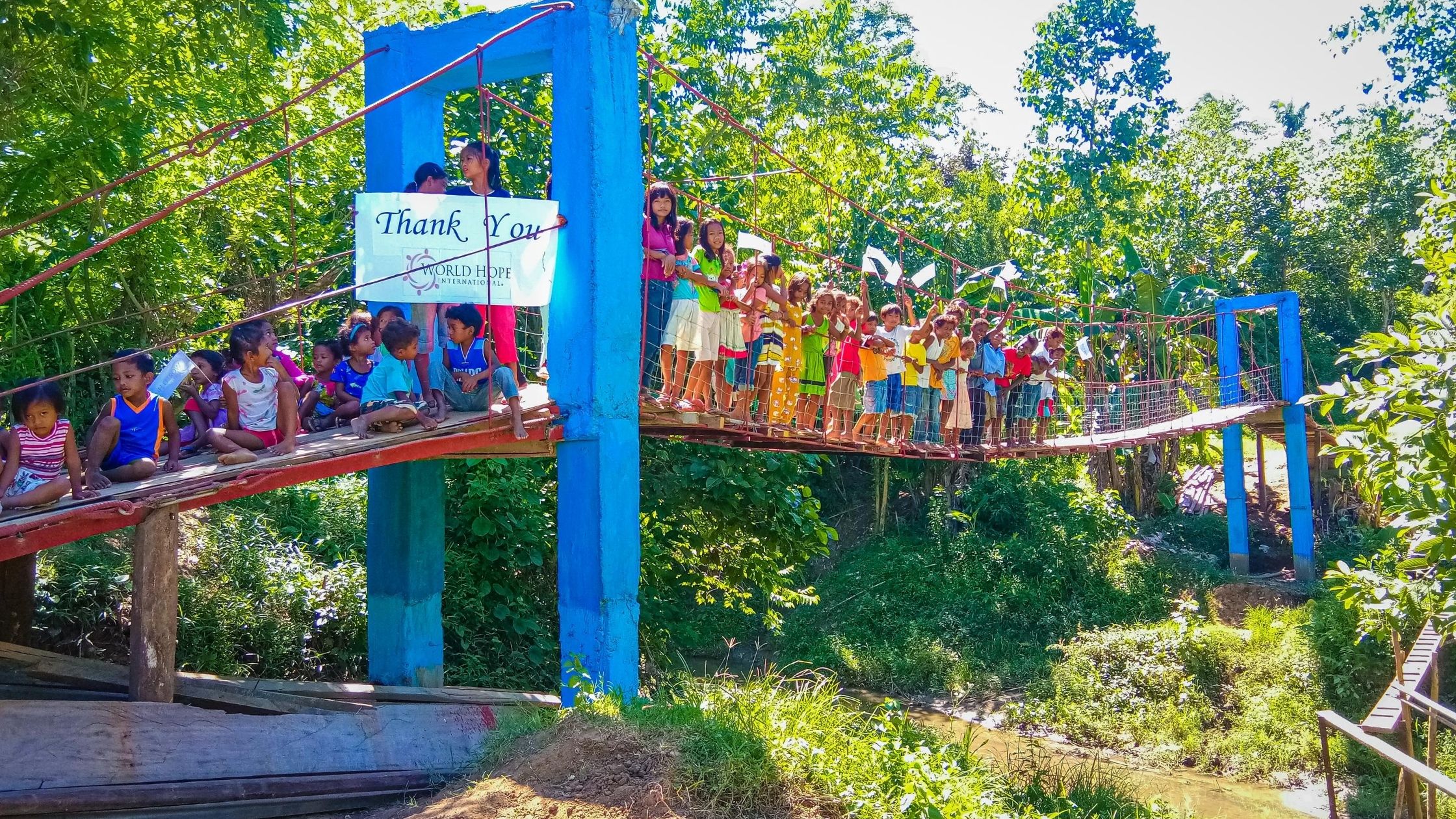 Building Bridges and Breaking Barriers
This month we have launched our campaign to raise awareness for the work our Child Sponsorship program does and has done throughout the years. We Are The Village is a way for us to celebrate the successes of the program, as well as to draw attention to the needs that still exist, all with the goal of gaining 150 new child sponsors by August 23rd.
For World Hope International (WHI), Child Sponsorship is more than just about covering much needed school fees and school supplies. It is about coming alongside communities so that they can best support their students by providing them with access to education and future opportunities. This month, as we focus on sharing about our Child Sponsorship program, we want to tell you about a recent project that embodies exactly what our Child Sponsorship is all about, providing access to education beyond just paying fees.
Over the past year we have been working with the Agay Tribe, an indigenous people group in the northern region of the Philippines, to build a bridge. Not a metaphorical bridge, a real, physical bridge.
A problem that many communities face is the actual physical accessibility to schools. Unfortunately, this was the case in the Agays' community. They have a functioning school, but most children in this community must cross a river to get to the school. This is not as much of an issue in the dryer seasons, but during rainy season it was almost always impossible to do without swimming across the river. Children would then have to risk swimming across, even with strong currents, while holding all their clothes and school supplies above the water in an attempt to have dry uniforms and books. In times of typhoons, it was far too dangerous to even attempt this type of crossing so the children would have to skip days of school until the river subsided.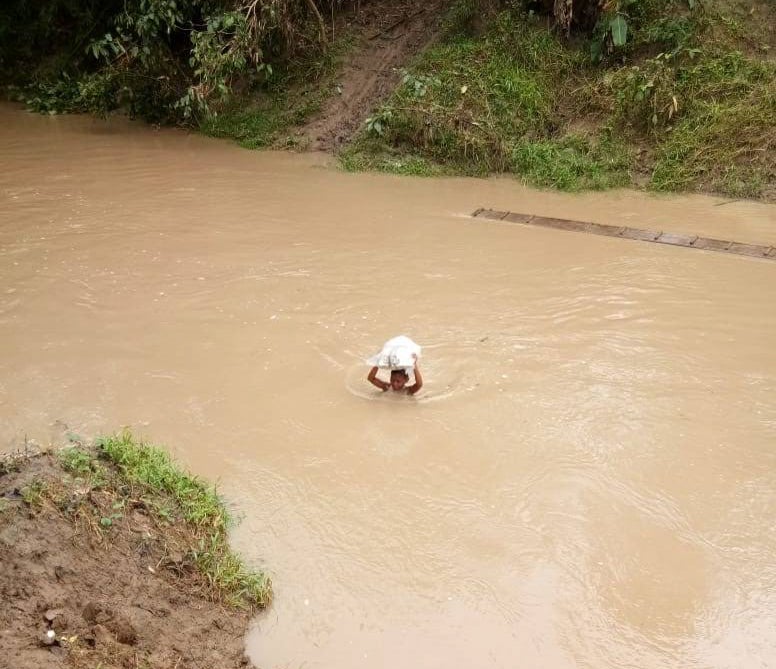 As part of our Child Sponsorship program, we are committed to supporting the entire community a child lives in. This means that depending on the context that a child is in, our Child Sponsorship program and projects will be customized to the needs of that particular community, creating sustainability as we take into consideration long-term impacts that we can make.
And so, in the Agay community, the footbridge project was born.

Bridge design concept from the community
"Students will no longer protect their uniforms using plastic bag and swim to go to school, they will be able to wear their school uniforms, cross the river by foot and reach the school dry!"
In early March of this year, ground was officially broken at the bridge construction site. Since then, the Agay people have been hard at work putting in the foundations and constructing the actual bridge. They have been working rain or shine, in hopes that it would be completed before the worst of rainy season hit the area. Click through the gallery to see the footbridge's construction in progress!
We are so excited that all of this hard work has paid off with a completed footbridge! Now the children will not have to worry about their school supplies or uniforms getting wet, or if they can even make it to school due to the water levels of the river.
The promise of our Child Sponsorship program is that we uniquely tailor the program to each community so that sponsorship will systematically and sustainably be used to remove the barriers lying between children and their ability to access a quality education—opening the doors to opportunity, dignity, and hope not only for them, but their friends, family, and community for years to come.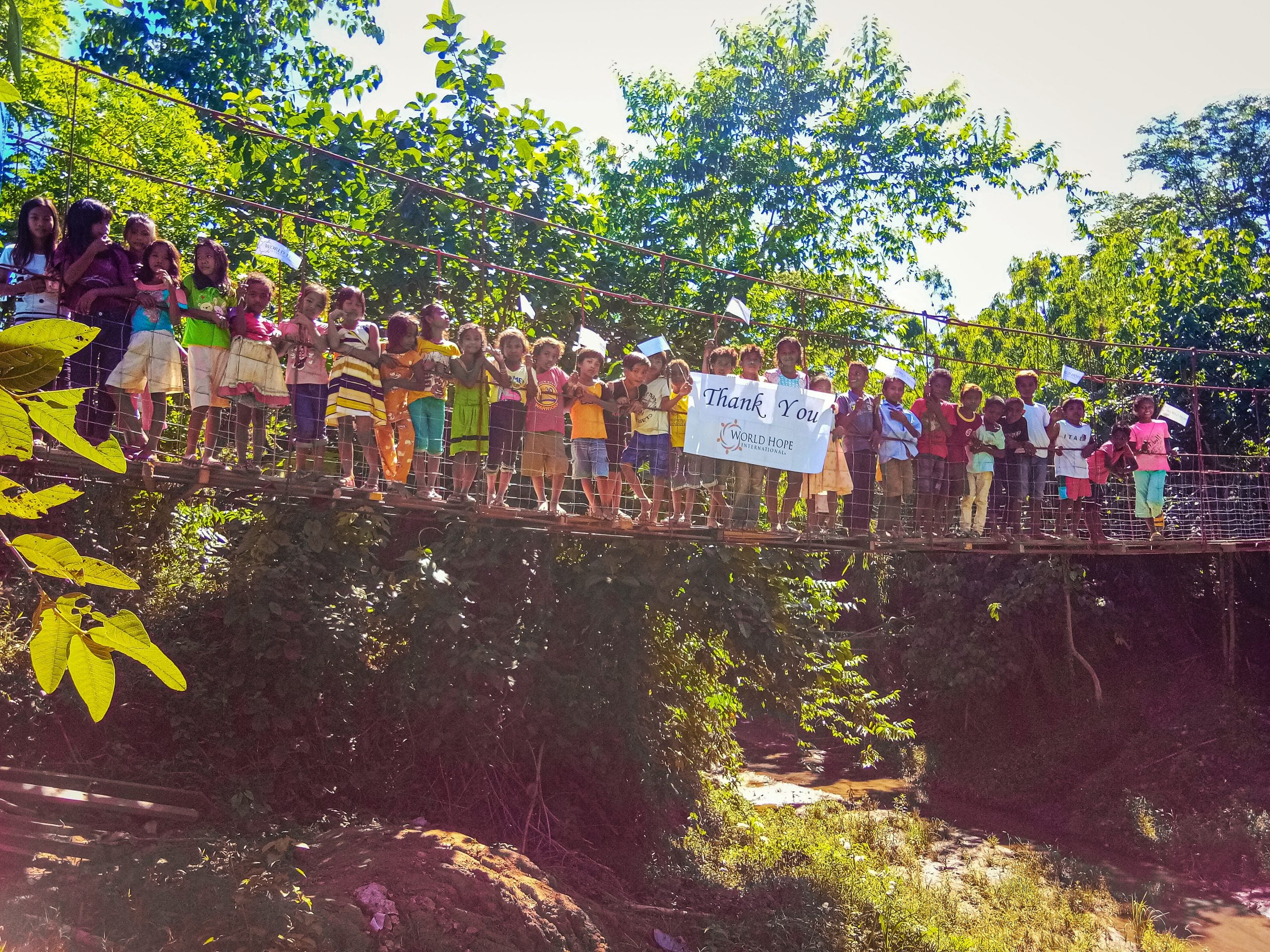 In order to maximize the impact of the sponsorship program, WHI focuses on partner schools and specific villages, varying the program slightly to adjust to cultural specifics and community needs. This lets us attend to children's holistic needs, including building wells in schools or villages, providing training for parents and community leaders, and more.
Learn more about our Child Sponsorship program or our Enable the Children sponsorship opportunity, or consider setting up a church partnership with us. For more information or to speak with someone about church partnerships, contact us today.