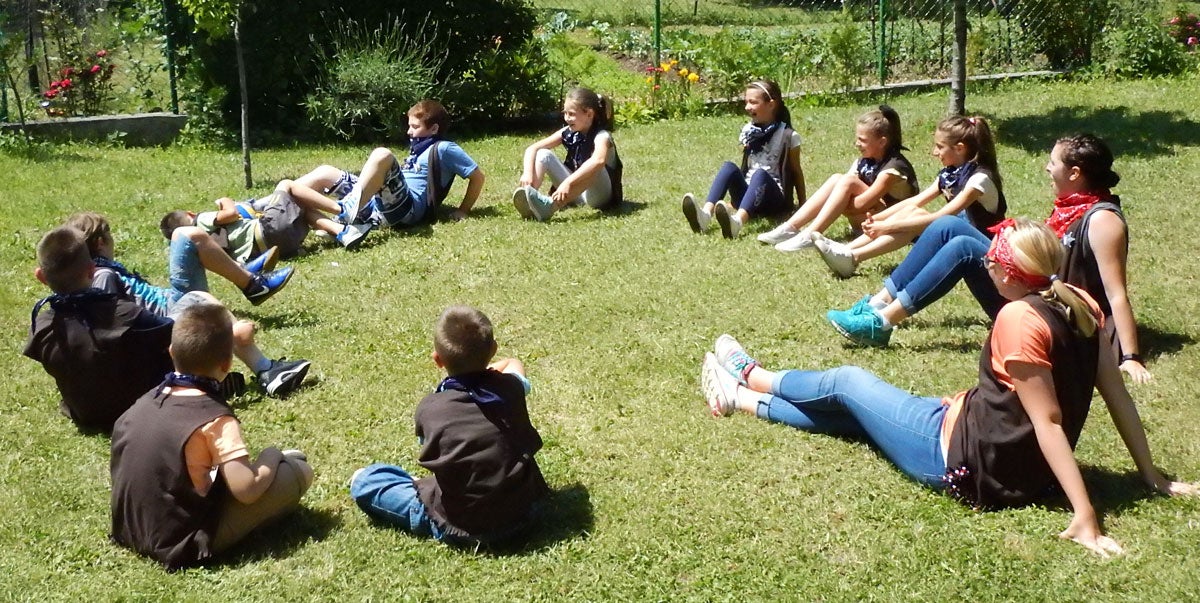 Building Hope Through Accessible, Inclusive Communities
As we celebrate Human Rights Day this December 10th, it's good to also reflect on how we are working to ensure that human rights are able to be enjoyed by everyone and are truly universal. What is being done to ensure that we are all truly building inclusive communities and accessible opportunities?  
For World Hope International's office in Bosnia and Herzegovina (BiH), the starting place is working within the community to ensure that children with an autism spectrum disorder (ASD) are able to enjoy lives free from discrimination and to also have access to quality education, resources, and opportunities.
According to the World Health Organization, one in 160 children globally has an ASD. Unfortunately, they are often subject to stigma, discrimination, and human rights violations while access to services and support is painfully inadequate.
Petra Perković, who holds a master's degree in Pedagogy and is a part-time staff member of World Hope's BiH team, noted that the number of children with autism in BiH has increased over the last several years, but the ability to understand autism and to successfully interact with children on the spectrum has not.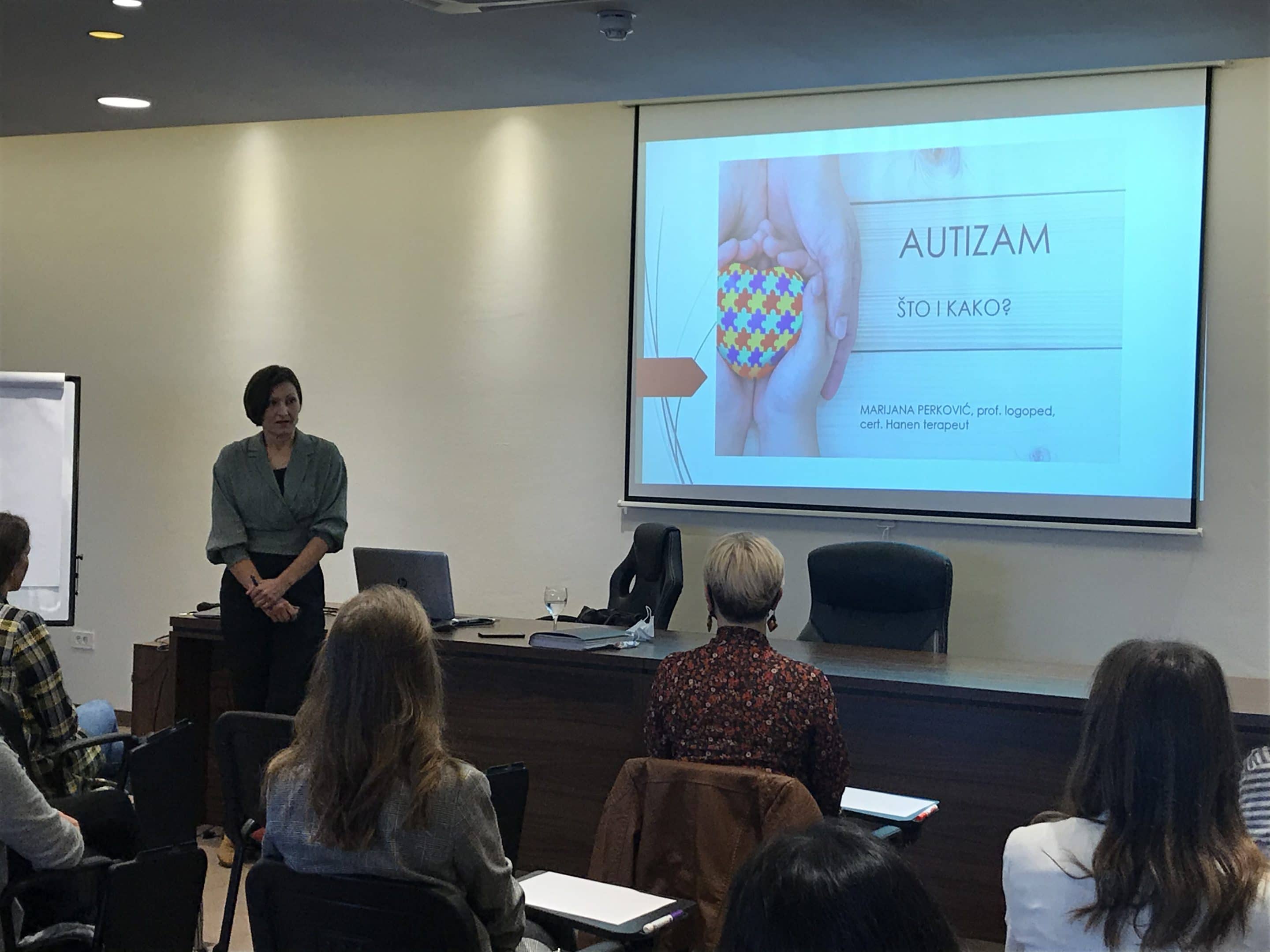 As Petra explains it, awareness of autism is "a relatively new thing locally and we desire to decrease fear, instill hope, and provide concrete help for parents, students, and teachers as they handle this 'new thing' in their world."
That's why World Hope launched programming in Bosnia and Herzegovina that includes seminars on autism to help parents, educators, and community stakeholders. Most recently, World Hope International hosted a seminar on autism in BiH, presented by Marijana Perković, a trained speech therapist, Talk Tools certified therapist (oral placement therapy), and Hanen Centre certified therapist.
"Each person has the same rights to education, growth, and understanding. We seek to elevate people, their families and their communities through practical education that will bring knowledge, and health and equality through mutual understanding."
Why focus on autism? Autism impacts a child's social interactions, communication, and ability to play. Diagnosing autism can take a long time and requires parents to pursue a diagnosis in the first place. Unfortunately, many parents in BiH are reluctant to admit the need for help and during the long journey towards diagnosis, children and their families often miss out on vital early activities. According to Petra, BiH also has no facility with experts for autism, so parents who due pursue a diagnosis must go out of country. Many are also unable to afford needed assistance—often choosing to stop seeking outside help and instead "deal with the issue" themselves, with disastrous consequences for the children and their communities.
In the most recent seminar, 32 professionals participated in the seminar –including Pre-K through high-school teachers, lecturers, and even students from the Faculty of Education and Rehabilitation Sciences. Participants had the opportunity to see and learn something new and can ultimately apply what was learned when meeting and working with children on the autism spectrum.
"There is a big interest in working with autism and even bigger uncertainty of how and which way is best," shared Petra. "This seminar offers exactly that. It talks about autism in general; how to recognize it; with whom to speak for help; how to intervene early, and finally; how to work with autism, to make progress and gain results."
An increasing number of children on the autistic spectrum are participating in the regular educational school system with assistants, so programming around autism like these seminars provides community members with a unique opportunity not only for learning, but also applying what was learned. With adequate training, hard work, and the desire to become better educated within their roles, educators and assistants can be much better equipped and ready to help autistic children succeed.
One of the participants in World Hope's programming shared that the recent seminar "covered everything there is to know about working with autistic children. We were able to see how these children function, through various examples, videos and real-life experience. We also learned how to approach to them and how to adapt to different situations. Every piece of information was useful, not only for children and parents, but also for us. I am relatively young and unexperienced, but I feel that this is something I can really use in working with children."
Participants learn that although working with autistic children is not always easy and results are not immediately visible, it is highly important to constantly improve and educate themselves and to be persistent in applying new knowledge.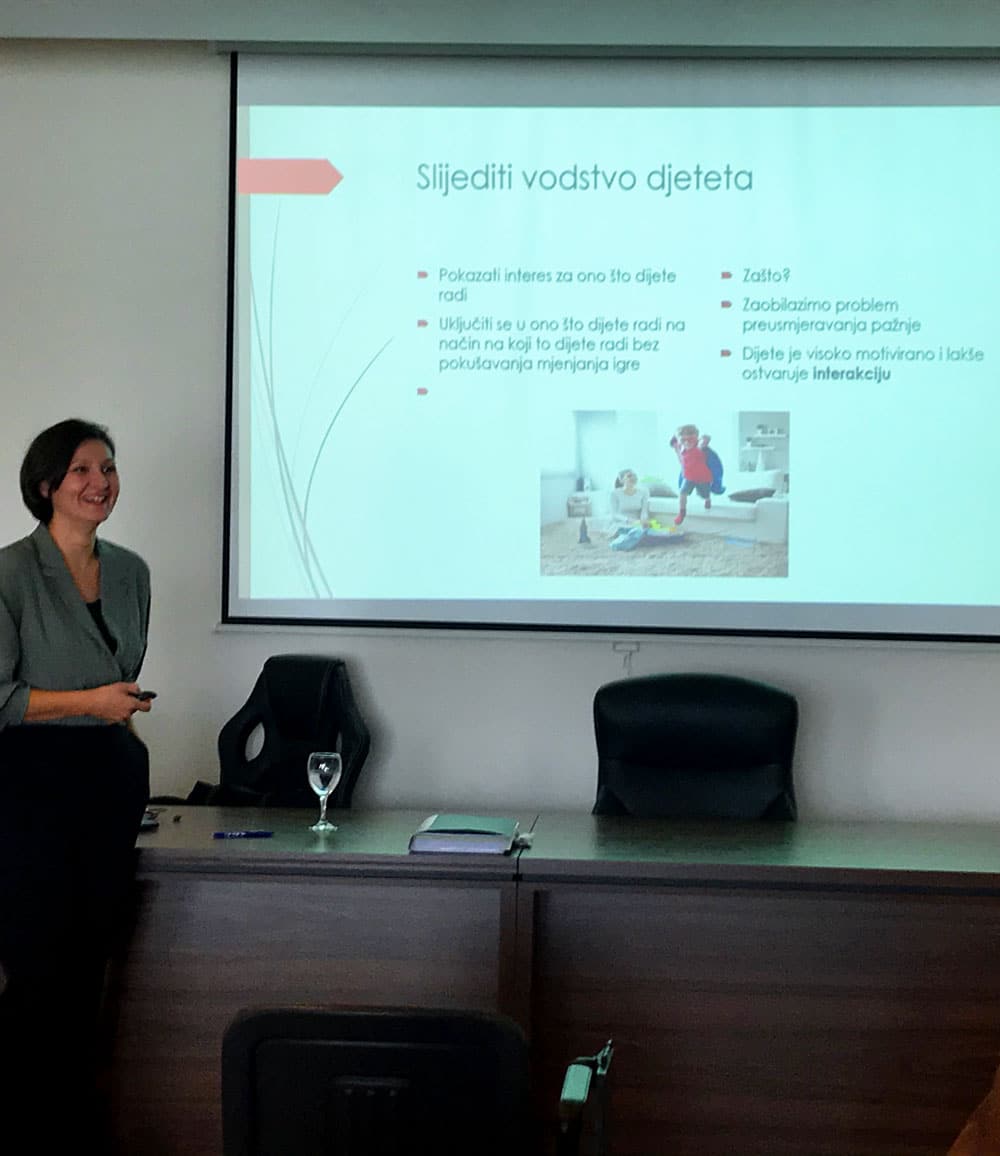 More community members – parents, educators, and other professionals alike – are recognizing the importance of inclusive communities and accessible education and are seeking help and professional development through programming like these seminars that World Hope offers.
"Each person has the same rights to education, growth, and understanding. We seek to elevate people, their families and their communities through practical education that will bring knowledge, and health and equality through mutual understanding," Petra explained. "World Hope provides education opportunities like this for reducing inequality among peoples."
For children on the autistic spectrum, these efforts present a path to the world – and every child deserves the opportunity to access quality education, to be treated with dignity, and to have hope for the future.