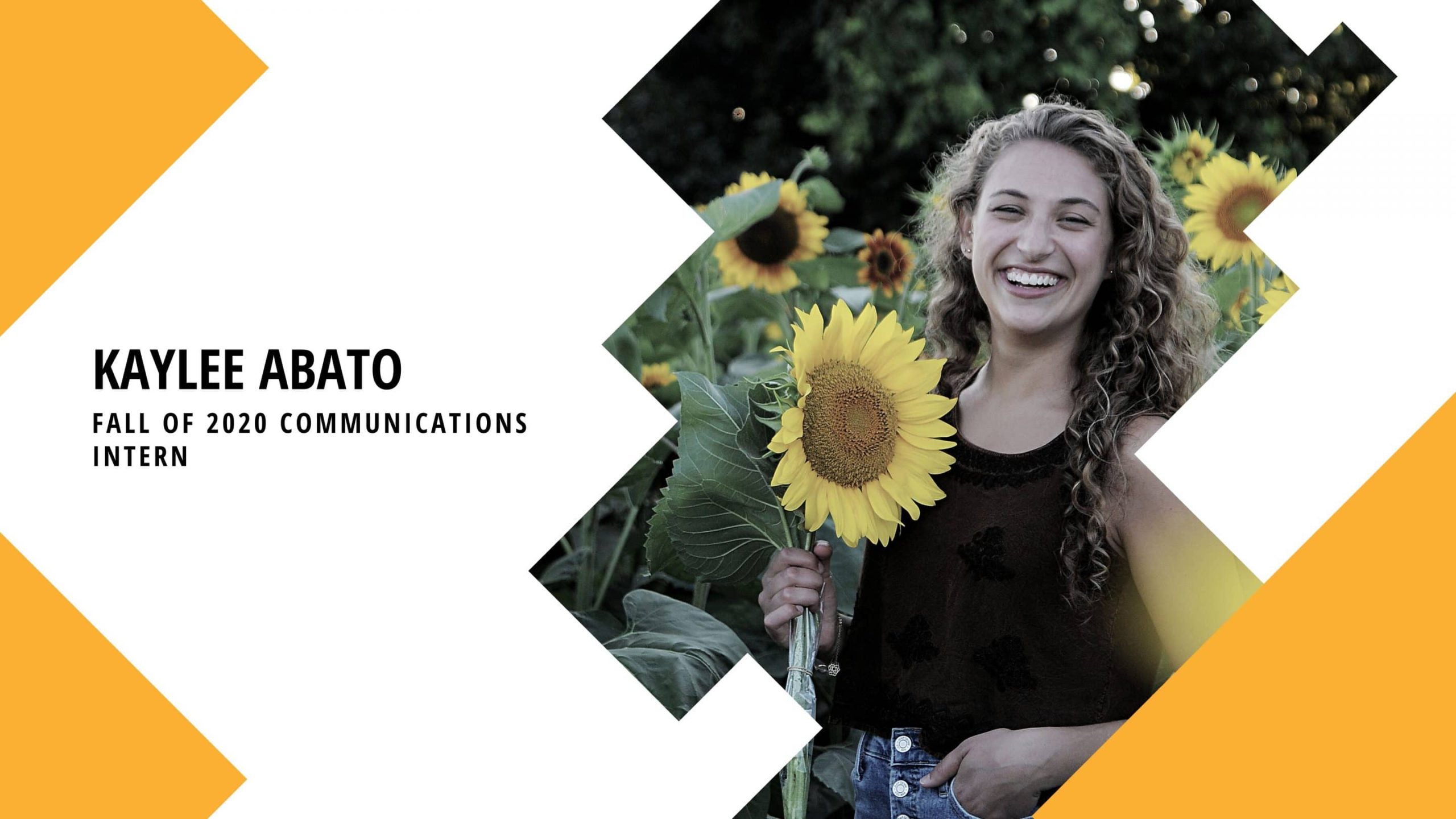 Fall 2020 Intern: Kaylee Abato
Meet Fall 2020 intern Kaylee Abato. Kaylee is interning in our communication department, focusing on getting the word out about the importance of WASH (Water, Sanitation, and Hygiene) for healthcare.
Although it's been a busy semester for her in her first year as an MPH graduate student, she's always been interested in the challenges around access to clean water and its importance in healthcare and to good health. She is navigating her internship from Boston on top of her heavy graduate studies load. 
Keep reading to learn more about Kaylee!
How did you first get connected to WHI? What made you look into interning with us?
"When I was a bit younger my church partnered with WHI and the work they did and I've been fascinated with this organization ever since. Now that I'm back in school, I was looking for things to do and wanted to see how I could get involved and saw the public relations internship and emailed Heather and thankfully she returned my email!"
Out of the many types of projects WHI is involved in, which do you feel the most passionate about?
"I feel the most passionate about the water projects. I've always been interested in water. It bothers me that not everyone has access to clean drinking water; which is something so vital to humans survival! I just want everyone to have access. I also appreciate the fact that anytime I want water (which is all the time!) I have the ability to do so. Which I just want everyone else to be able to do. I also want to do something useful and meaningful with my life."
Education
I am currently pursuing a Masters in Public Health with a focus on environmental health at Boston University, expected graduation May 2022.
Undergrad: BA in Health and Human Services from University at Buffalo
Where I call home
Boston, MA
About me
I am…adventurous, loyal and honest
Fun fact
When I was in AmeriCorps my team and I were sent on a disaster mission to Louisiana. My teammate and I got a stick and poke tattoo of a sun on the bottom of our foot to represent "walking on sunshine." This was not my idea, I cannot take credit for that, it was my friend Amber's idea and I loved it. Made going through the pain worth it and after 4 years its still (sort of) there!
Some of my favorite things
I love seeing the world/country by car/train. My goal is to go through all 50 states either by train or car by the time I'm 30. I may need to change this due to COVID I've gotten a little behind, but I'm still holding onto hope!
What is your internship focused on and what have you been learning in that role so far? 
"I've been working on an article covering the TapEffect project in Cambodia that we're hoping to get published."
What are you hoping to learn and accomplish during your internship?
"I'm hoping to improve on writing skills, take everything in that I can from Heather and her team and learn more about WHI and the work they're involved with."
How does this internship fit into your long-term or short-term career goals?
"I would like to work for an organization that does the work that WHI is involved with ideally working hands on with water and sanitation and any other environmental issues."
What challenges or growth have you experienced while interning remotely during the threat of COVID-19?
"I'm still adjusting to everything being virtual. I'm a very "in-person", person. I really enjoy being, seeing and talking with people so this has been a challenge, but I'm adjusting and appreciating the technology we have that allows us to connect with one another."
We partner with students at accredited colleges and universities to connect their talents, passions, and education to internship opportunities in our office located in Alexandria, Virginia.
Click here for more information and email info@wordhope.org to apply for current internship opportunities.