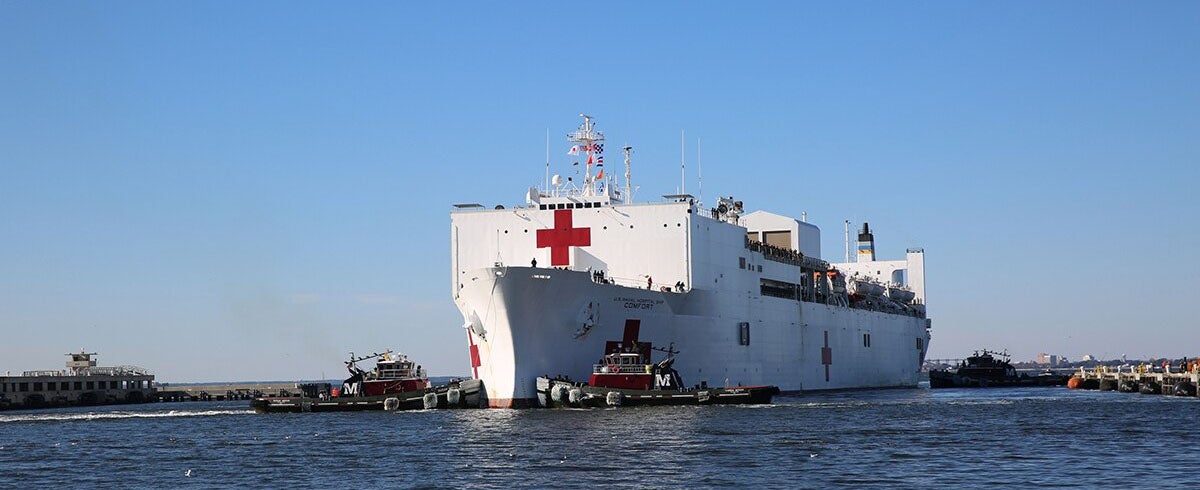 Hospital Ship USNS Comfort Deploying – Volunteer Now!
Photo by Brian Suriani/Navy
The U.S. Southern Command announced on Tuesday, May 7th, that "The U.S. Navy hospital ship USNS Comfort (T-AH 20) is scheduled to deploy in June from Naval Station Norfolk to the Caribbean, Central America, and South America to conduct humanitarian medical assistance missions in support of regional partners and in response to the regional impacts of the Venezuela political and economic crisis."
World Hope International is again seeking volunteer, licensed medical professionals, as well as Spanish speaking interpreters to staff the ship.  
About the Mission
Due to the ongoing humanitarian disaster centered around the unrest in Venezuela, millions of Venezuelans have fled and are overwhelming the capacity of neighboring countries to provide services for them, according to an article released by the U.S. Southern Command. "The USNS Comfort will help with the effort."
The USNS Comfort will visit a number of countries in the region. As soon as the maneuvering schedule is released, we will slot volunteers into specific mission tours.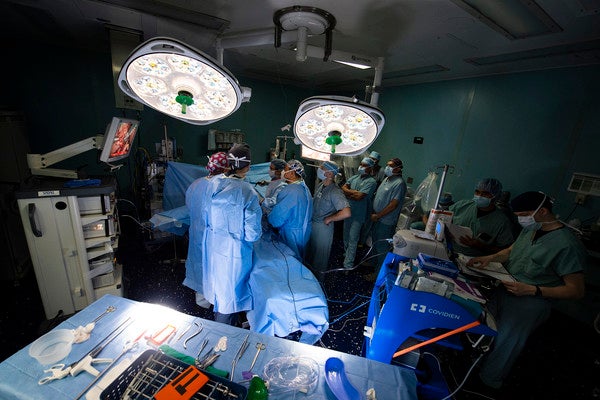 U.S. Navy photo by Mass Communication Specialist 2nd Class Benjamin T. Liston/Released
How to Volunteer
If you are interested in serving in this volunteer capacity, please email our office for next steps and further information or call us at (703) 923-9414, Ext 101. You do not have to sign on for the complete 5-month mission; the ship docks and then moves again based on a maneuvering schedule and this allows accepted volunteers to continue, start, or stop at different points during the mission. 
In the USNS Comfort's mission last fall, World Hope International placed five volunteers onboard, and you can read about one volunteer's experience. 
Know Before You Go
You will need to have passports with more than six months remaining and a background check will be conducted. 
We will provide you with a form to fill out. We need to provide the US Navy volunteer applications and credentials to the US Navy by May 30. The Navy will then let us know who from our team they will accept aboard.
The ship deploys mid-June from Norfolk, VA.