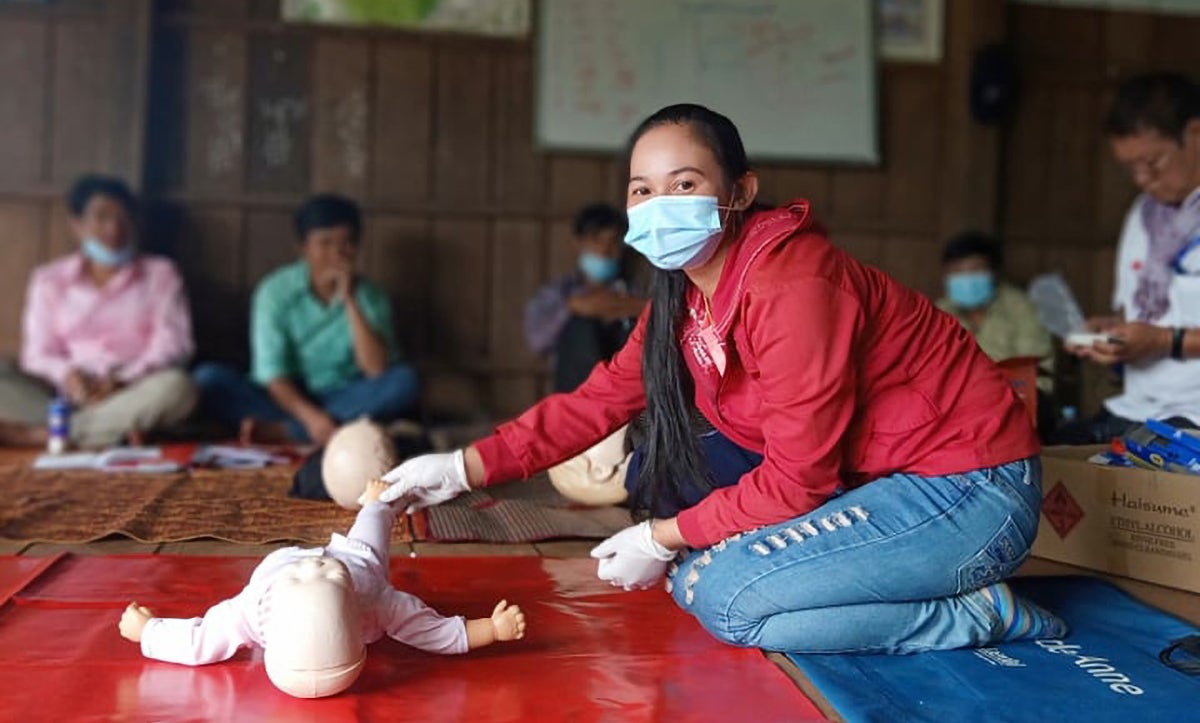 Indigenous Community Members Earn Red Cross Certificates
In partnership with the Cambodian Red Cross (CRC), World Hope International provided a two-day training on COVID-19 Prevention and First Aid Training in Mondulkiri Province, home of the indigenous Bunong and the heart of several World Hope projects. 
One of the participants was Mrs. Sret Bopha, a member of the local Indigenous Community Committee (ICC) with whom World Hope works alongside of in the province. 
She shared some reflections from the experience with us…
"I am very interested in learning this lesson on First Aid from Cambodian Red Cross. It made me learn a lot of ways to provide interventions to help people in different needs. I am so happy that they were able to share these skills to me."
"I am so happy to bring this knowledge to help the people in my community."  
"I have learned more new experiences this time because, unlike training I attended before, there were learning materials provided to us  this time, like participants' books containing the lessons we have learned that participants can take away, our lessons have pictures, we use scarfs or towels to practice," she noted. She also added that she found the training especially helpful since "they gave notebooks for writing and pens, trainers had mannequins to show and for us to see how to provide first aid–and the trainers gave us more time to practice. We are able to reflect and review the lessons so I have learned a lot." 
World Hope periodically collaborates with the Red Cross on these trainings to ensure all staff and partners complete a 2 day First Aid Certification. With funding for the training provided to World Hope through a private foundation and the Australian Department of Foreign Affairs and Trade (DFAT), the trainings provide staff, partners, and community members like Mrs. Bopha  with a basic work and life skill – and an official Red Cross Certificate.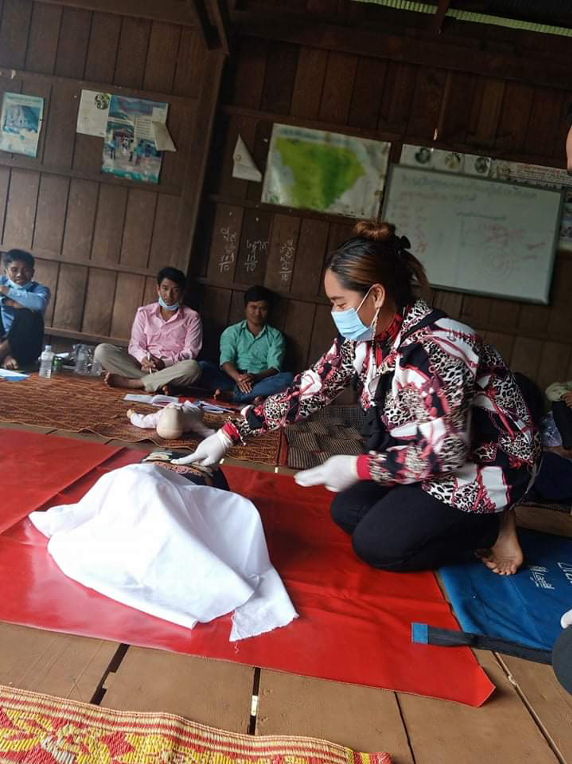 "These lessons will help me, if in my family, we have these problems. Also,  I will not be afraid to provide help and I will be able to help others too. For example,  I learned to find solutions to help others, like if someone  fell from a tree, or someone had an accident and someone had been electrocuted, I have learned how to help and what to do… I will try to practice at home and review so I do not forget," Mrs Bopha added.
The Red Cross has added COVID-19 risk management to the curriculum.
A mother of two young girls herself in addition to holding a membership in the ICC, she shared that "I am so happy to bring this knowledge to help the people in my community."
Mrs Bopha believes that these capacity-building lessons will benefit her as well as  protect herself in times of need to help others – which is exactly the desired outcome in hosting the periodic trainings.