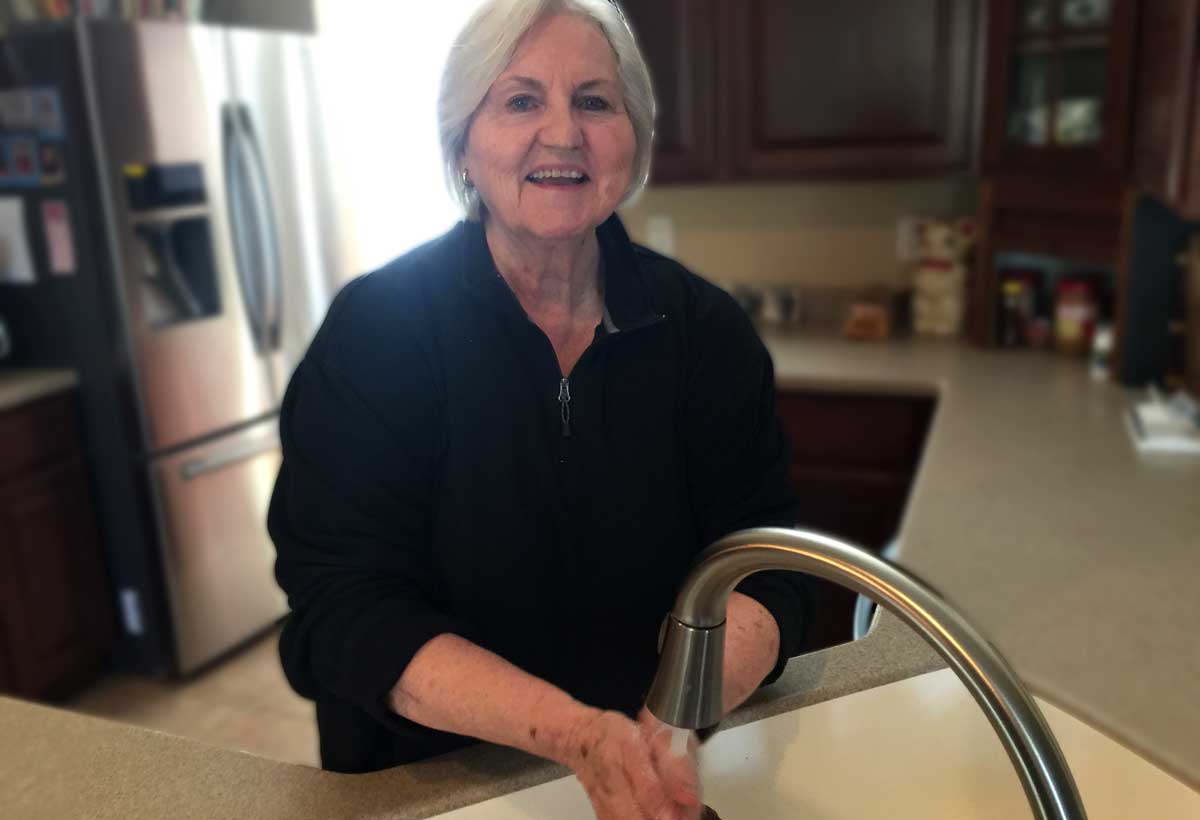 Mom, Have You Washed Your Hands?
"Mom, have you washed your hands?" I found this a strange question coming from my adult son a few days after the "shelter-in-place" order came early this year. It was then I realized the roles in our family were changing fast. Phone calls from other children inquiring about our supply of toilet paper, soap, hand- wipes, thermometers—and the list continued. Of course, we all soon knew the significance of these things for health and life.
Soon word began to spread of how the rest of the world was suffering; locked down with migrant workers attempting to get home and more. In a conversation with Dr. Aiah Foday-Khabenje, General Secretary of the Association of Evangelicals in Africa, someone simply asked, "What is the greatest need in Africa during COVID?" His immediate answer was WATER. "We cannot wash our hands in dirty water."
I hung up from this call and could not get this straight-forward answer out of my mind. Shortly after this call I heard that Liberia, where World Hope International has an office, was not only locked down, but had a daily curfew of 3:00pm! To think about getting our rig for drilling wells out into rural areas was impossible; no sooner would the team reach a site than the looming curfew would compel them to pack up and leave.
"We cannot wash our hands in dirty water."
If we wanted to respond to Dr. Khabenje's call for water, we needed to concentrate where work could be done in a short amount of time. That's when the World Hope wells team began to inquire of needs in the capital city, Monrovia, and soon found there were many, many broken wells. World Hope Liberia Country Director, Wellington Kollie, and the wells team began to put together a plan. They visited some of the areas where the wells were broken and inquired in the community as to what they were doing regarding water and found they were desperate. One woman in near tears said, "I have been going from community to community to just get water to wash my children's hands and the people who have working wells will not allow us in because they fear of being overrun."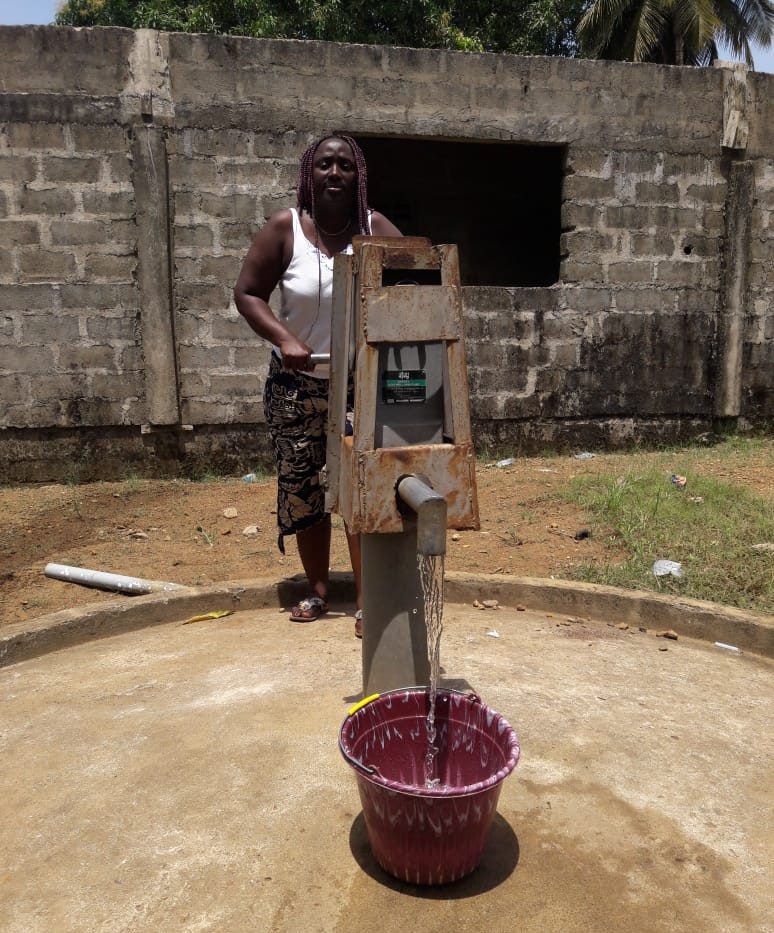 One of the rehabilitated wells in Liberia that is now helping people to have water for drinking, cooking, and to frequently wash their hands
Our folks in Liberia did not need any more convincing. They had the plan and we here in the US were asked to provide the resources.
I am so grateful for the 40+ churches and individuals who responded. To date, 42 wells have been rehabbed in the city and surrounding areas—along with handwashing stations provided at each well and trainings held in hand washing and other health habits. Plus, now gardens can be watered to assist in food needs—more important than ever with poverty and hunger on the rise from pandemic impacts.
One amazing World Hope Libera team, 40+ churches and individuals responding to their call, 42 rehabilitated wells, and 70,000 people benefiting from renewed access to clean water—all in the midst of a global pandemic.
We are all learning to pivot during the global pandemic, and it is imperative that we continue to do this in a quickly changing world. Together, we can discover new methods to "make things new" and continue in God's desire for the flourishing of humans.
I am grateful to know that we are part of bringing vital clean water to communities for sanitation and hygiene, drinking, and crops – and yes, I too am washing my hands a lot more than I have in the past. (But please be assured, I am not letting total role reversal come with my children!

) It is good to take care of one another, though, and to know we are cared for in turn.