A simple step can change a life
Here are just a sample of stories we want to share with you about vulnerable children that are affected by mental and physical disabilities. In countries like Sierra Leone, there is such a widespread cultural misunderstanding of disability that sees affected children rejected, abandoned, and as a curse on their families. This type of scenario is common in third-world countries all over the world.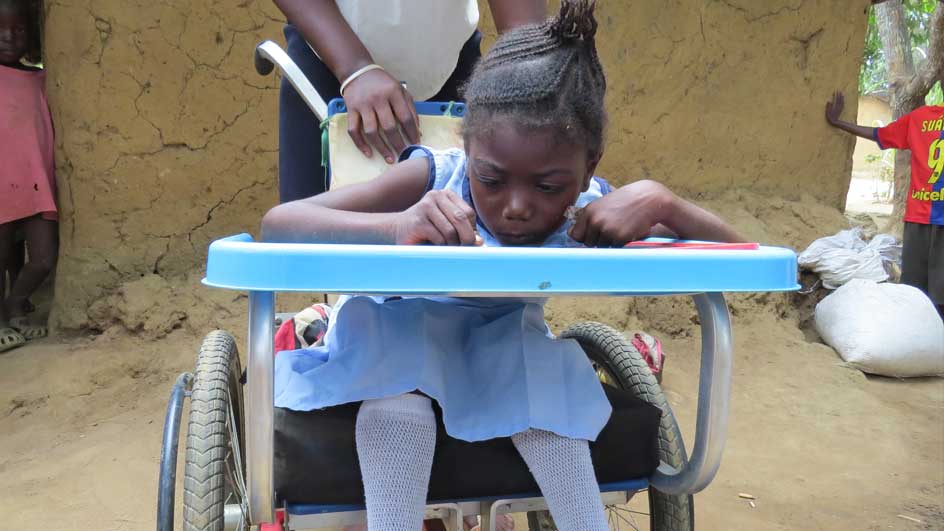 Adamsays' story is not an unusual one. She is a beautiful girl that had bone tuberculosis in spine (or spinal tuberculosis), causing her to bend so that she had to walk with her hands on the floor, and was consequently being used by her family to beg for money. The Enable the Children (ETC) team met her in that very situation in 2015. Adamsay was given TB medication, specific exercise to improve her life, a wheelchair and was even sponsored, allowing her to attend school. At the end of her TB treatment she was referred to another organisation that gave her access to spinal surgery, giving her hope for an easier life. After not seeing her for several years, Adamsay came back and joined the ETC program once again, resuming her exercises and even returning to school. With a grant from World Hope International, Adamsays' mother was able to open a small business that allowed her to provide for her daughter and family. Taken from the streets, Adamsays' story is one of hope. No longer resigned to a life of begging, she was able to get the medication and surgery she needed, and even attend a school. She now can have great hope for her future life, and her story is inspiring hope for many more children in need of help.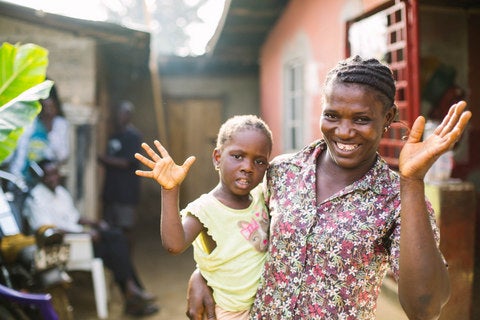 Lilian has been seen for Physical therapy since 2016 when she came to ETC as a young child. When she reached the age of being able to go to school, she came under the sponsorship program. She was still unable to walk so the ETC team provided her with a wheelchair so that she can get to and around the school. She has continued to thrive, and we are still working on her ability to stand and walk as we hope that she will continue to get stronger. Her Mum was previously very discouraged but now is very proud of her daughter.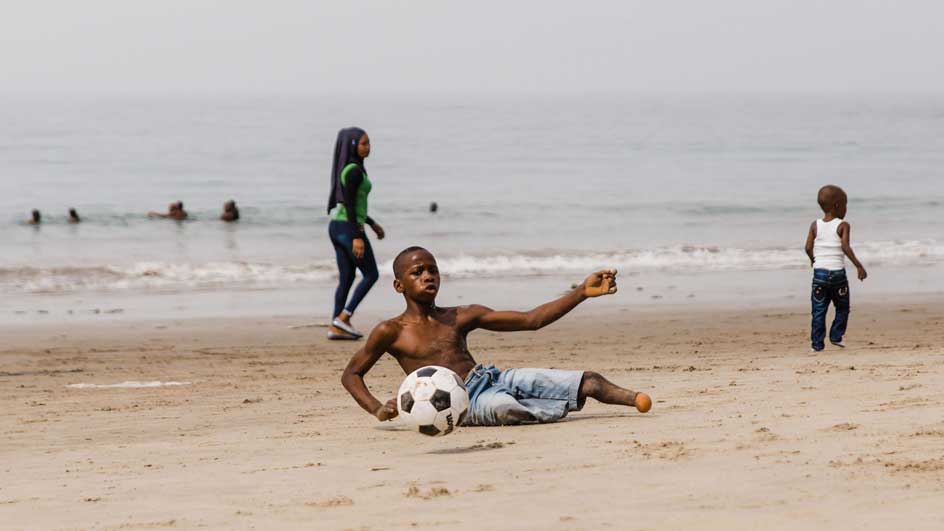 A young boy named Ibrahim is a bilateral lower-limb amputee, and is often subjected to discrimination not only due to his disability, but also by the stigma surrounding disability and mental health in his community. However, a partnership between World Hope's Enable the Children program and the Sierra Leone football team aimed to break those barriers of discrimination by allowing the children who are part of the program to come to their head quarters for the day and play with the Leone Stars. Children, such as Ibrahim, often face unfair restrictions and limitations on what they can do because of the stigma around disability in the country. This fun filled day, allowed Ibrahim to forget his circumstances and enjoy the world as any child would. It gave him normalcy and fun. Not only that, but he amazed all present that day with his incredible abilities, scoring a goal for his team and enjoying the following cheers from his friends. The day gave Ibrahim a snapshot of what his life can look like without discrimination and stigma surrounding his disability. With continuing efforts and stories such as this, we can work towards eradicating the pattern of discrimination and provide a better life for those affected.
Subscribe to eNews
Don't miss a single Story