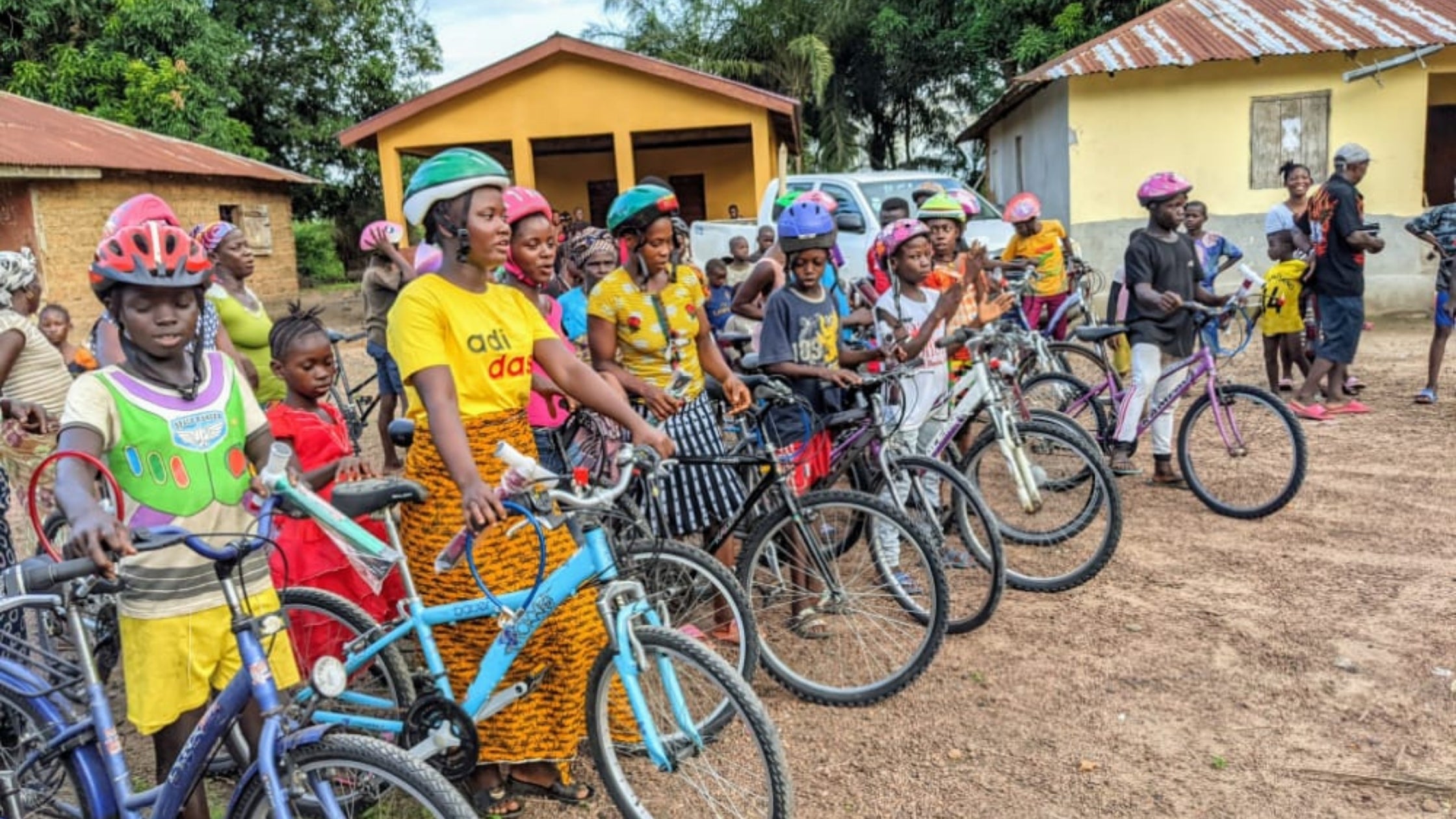 Biking Over Barriers
At World Hope International (WHI), we believe in partnerships. They are crucial to the work we do, and without them we would not be celebrating today! When individuals and communities around the world choose to partner with us, we take that that commitment very seriously.
Our child sponsorship program is an example of that commitment to partnership. It goes deeper than paying school fees–it is about promoting dignity, opportunity, and hope throughout an entire community. We believe it takes a village to ensure that a child can grow up safely, securely, access education, and find future opportunity.
Today we are celebrating our partnership with a village in northern Sierra Leone! This community is facing a barrier to education–it has no school of its own. To access education, children from this village have to travel to schools in the surrounding communities. This daily trek is around three miles each way. As you can imagine, that is a long journey after a full day of learning! The children are often very tired by the time they get home and are not able to put energy into studying. This has been negatively impacting their grades and ability to excel in their studies.
Through our partnership, community stakeholders communicated with us that their children needed a safe way to get to school and back so that they would not be so tired. The solution? Bicycles!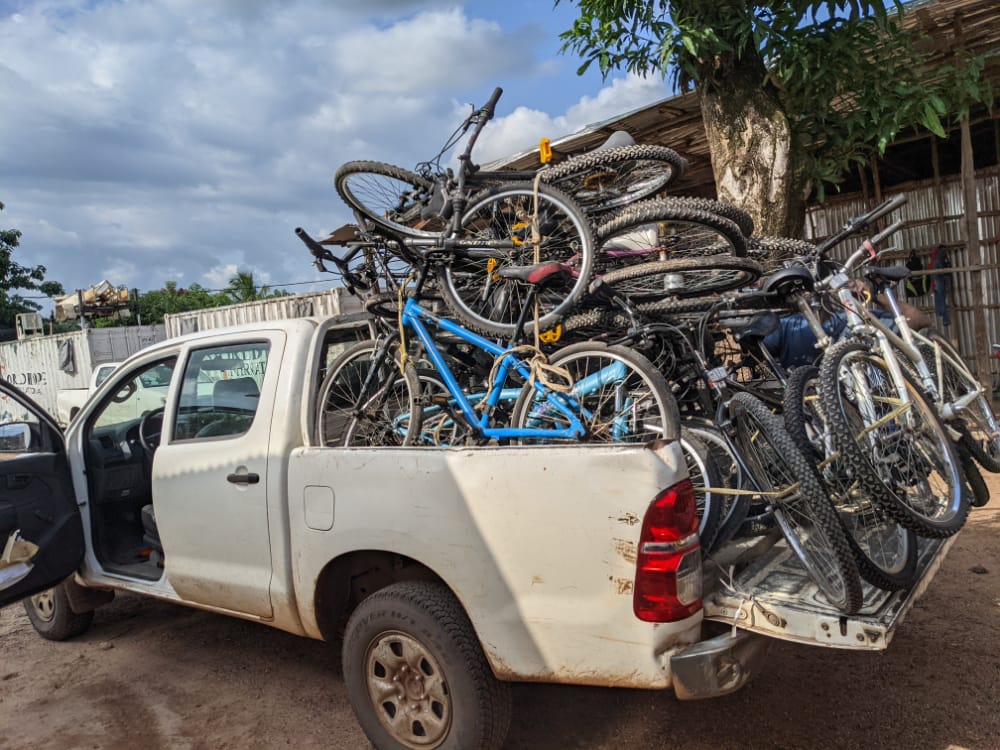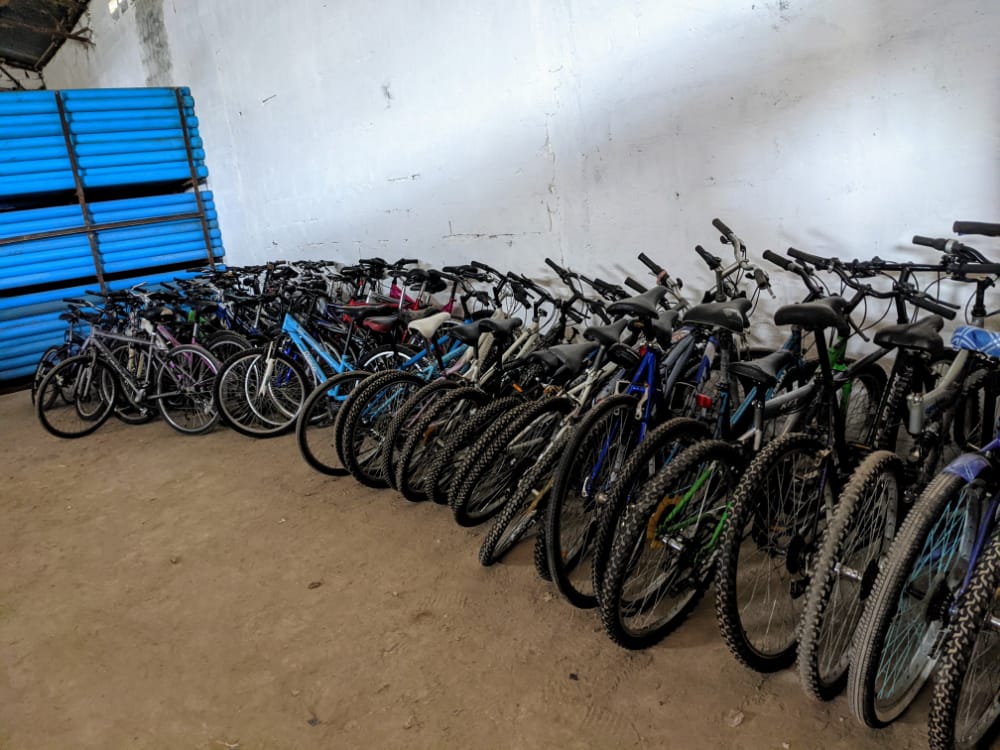 We are so excited to be a part of distributing 50 Bicycles, helmets, and bike locks to 26 girls and 24 boys in the village! Partnerships work and we love seeing them in action. Now, all 50 children can safely and quickly get to school and back home, with plenty of energy left for studying!
"I was walking everyday to school, when I came back I was too tired to study. But now World Hope has given me an opportunity to have a bicycle for going to school and that will impact my life. I will be able to study."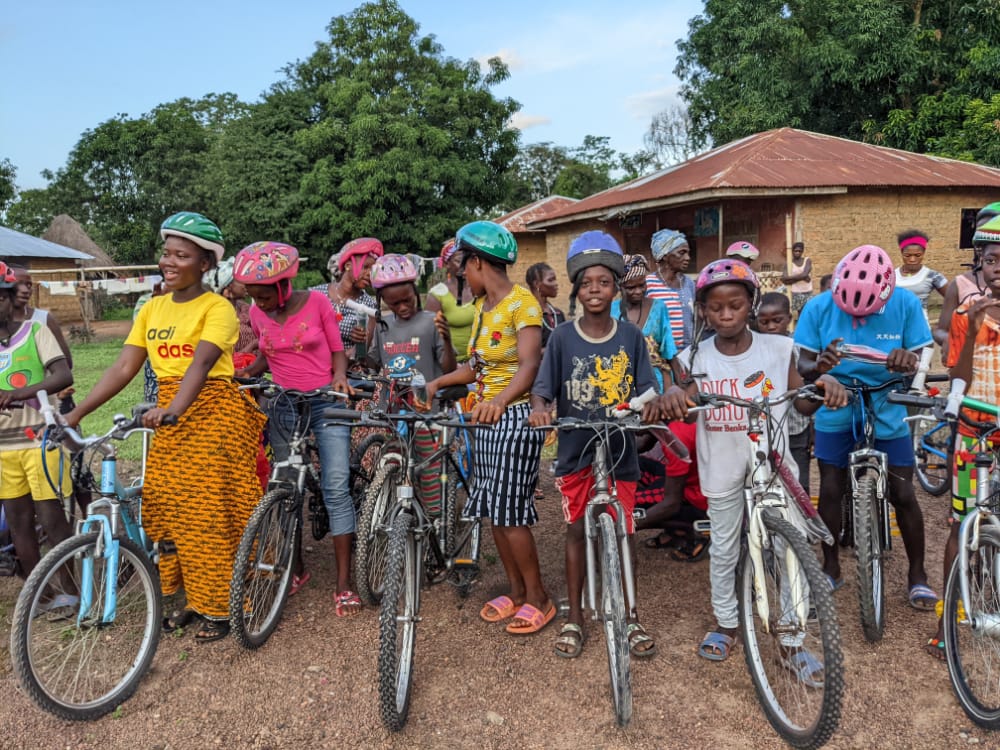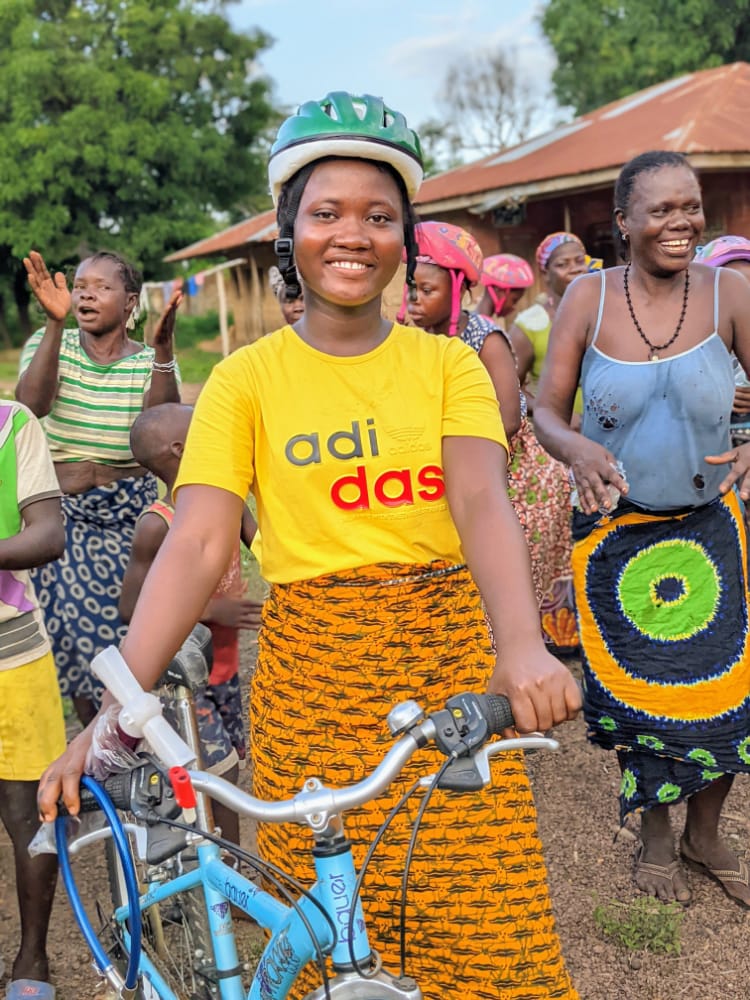 "The atmosphere was overwhelming when the children saw the vehicles loaded with the bicycle–children and parents jumped into singing and dancing. I was moved by the way the children appreciated the bicycle supply. It is crystal clear that they were really challenged to cover the long distance going to school every day. I believe with the supply of those bicycles they will be able to perform better in school because they will now go to school on time and return home early after school, by which they will be able to have enough time to study. Parents who used to pay transportation cost for their children will no longer have to do that. I want to thank all the donors for these bicycles and WHI staff for ensuring that this happens. My prayers are with you all. Thank you!"
In order to maximize the impact of the sponsorship program, WHI focuses on partner schools and specific villages, varying the program slightly to adjust to cultural specifics and community needs. This lets us attend to children's holistic needs, including building wells in schools or villages, providing training for parents and community leaders, and more.
Learn more about our Child Sponsorship program or our Enable the Children sponsorship opportunity, or consider setting up a church partnership with us. For more information or to speak with someone about church partnerships, contact us today.