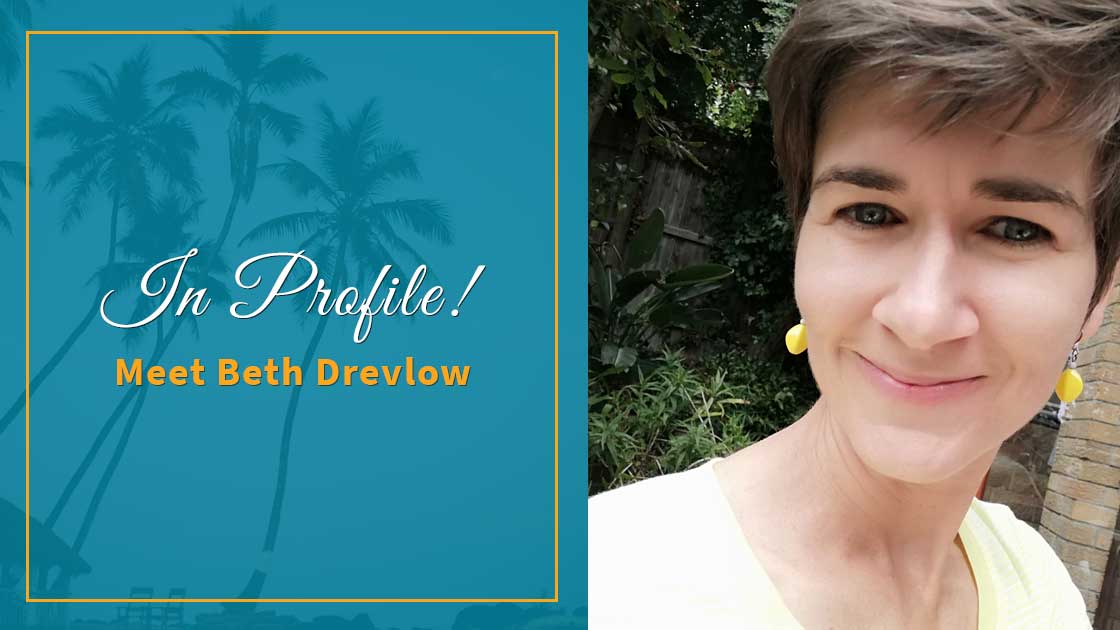 In Profile! Beth Drevlow
World Hope International is staffed and led by an incredible team of passionate professionals around the world. Now, you can have the chance to get to know some of them, as we will be periodically introducing them in a series called, "In Profile!" Kicking off the series, we would like you to meet Beth Drevlow; Protection Consultant for WHI.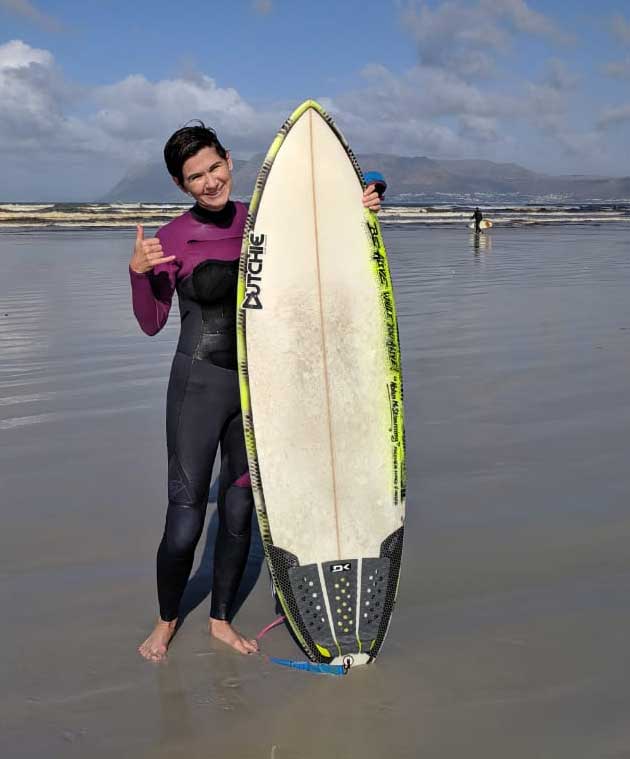 Beth has 17 years of experience working in child protection, with 10 years in humanitarian and development settings. Currently located in Cape Town, South Africa, Beth enjoys surfing, spending time with those in her community and identifying and developing new ideas to bring positive change.
"I love that WHI works closely with the community to build capacity at the local level. I also really love that WHI embraces diversity in partnerships, across the private and public sector, engaging those who want to get involved."
Although Minnesota born, Beth grew up in a small village in Liberia. When the civil war began, she and her family moved into the capital, where she continued to high school. 
"As the war continued, my family eventually evacuated. I realized how privileged I was to be able to able to leave, and I knew that when I grew up I wanted to be in a position to help where I could in crises."
Beth moved to the United States to study social work, and after school, she worked for seven years with child protection services before finally making her way back to Africa. She first moved to Sudan working with Samaritan's Purse, then to Sierra Leone and finally to Liberia with UNICEF when the Ebola outbreak took place.
Moving to Cape Town, South Africa, she has found a home for now. In April of 2018 Beth began her work with WHI as a grant writer and now serves as Protection Consultant for WHI.
But what exactly is a Protection Consultant? As Beth puts it, "Protection is about ensuring people have access to their basic rights. My job is to ensure the work we do is equitable, not doing harm, and reaching the marginalized and vulnerable. With all humanitarian action, protection is at the heart of why we do what we do."
I just knew I wanted to connect people with what they need.
Protection is an important component of any response, as it looks at how vulnerable persons, including women, children, the elderly, and persons with disabilities are impacted by the provision of aid. When the needs of the most vulnerable are not considered and worked into response and prevention solutions, it would be easy to cause unwitting harm rather than creating positive change. That is why WHI works with Beth on the matter of protection.
The team at WHI is full of passionate people, working with people who love what they do is really cool.
Beth works with our teams around the world to strategize solutions for protection whenever needed within the design of a project. With her expertise, Beth evaluates the current state or plans for a project and analyzes the quality of the protection elements. She consults with the implementing team to make plans that ensure the response builds on the strengths of the community, allows them a voice, and empowers the impacted community in every possible way.
Beth's favorite part of her job is being able to work with and learn from a diverse group of people at WHI; people who work across all different sectors and come from many different backgrounds. She loves getting to know people and see other perspectives.
One of her favorite things outside of work is when a friend stops by for coffee and chat; and while Beth makes breakfast, she gets to connect and hear what is on their heart.
Above all Beth adores her time with people. "I love hearing people's stories, and if I didn't have to work, I would spend my days listening to others. It is in this space of hearing each other that we build true community, that we grow, and that we help each other in time of need."