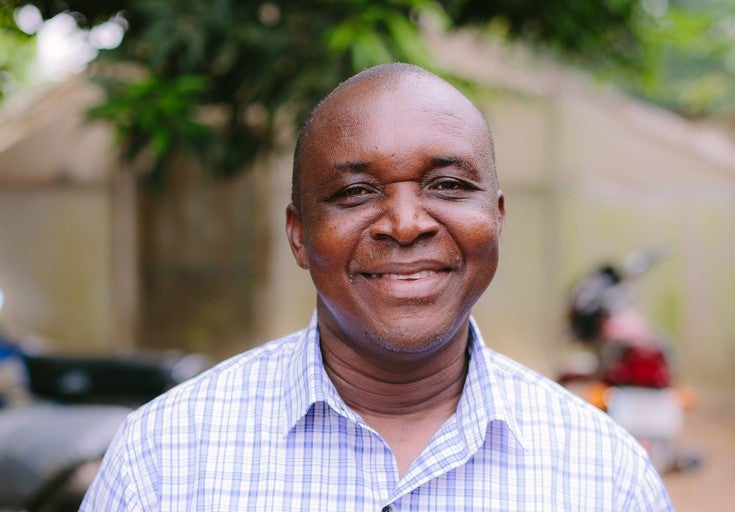 NEWS ALERT: Sierra Leone Country Director, Saidu Kanu, Named Outstanding International NGO Leader of the Year
On July 6th, Saidu Kanu, World Hope International's (WHI) Sierra Leone Country Director was honored as the Outstanding International NGO Leader of the Year at the National Development Awards held in Freetown.
At the event, African Consulting Group recognized public service personnel, civil society, NGOs, and politicians who have played an important role in advancing the social and economic development of Sierra Leone. Those recognized were highlighted for their contributions towards creating a fairer, sustainable, peaceful, and prosperous future for all Sierra Leoneans. There is no surprise that Kanu was selected for his excellence, commitment and innovation.
"The World Hope team celebrates Saidu Kanu in this great achievement. I am thankful for his continuous efforts to create positive impact on the lives of Sierra Leoneans and people around the globe." -John Lyon, Former President & CEO of World Hope International
A native Sierra Leonean, Saidu Kanu has over two decades of experience meeting the changing need of Sierra Leone as a rural development strategist both as Country Director for WHI and in serving as the Director of Projects for the Rotary Club of Freetown, where he plays a key role in implementing humanitarian projects nationwide. Kanu is also a Disaster Response and Management Specialist and is a trainer with multiple organizations, helping to build capacity of leaders in disaster response.
Since 2005, Kanu has been with WHI directing programs and strategy, overseeing efforts to provide safe drinking water to rural communities; empower parents and communities to fight human trafficking; support rural farmers with livelihoods; improve the health and nutritional status of women and children through WHI health interventions; and improve access to education through early childhood development and child sponsorship.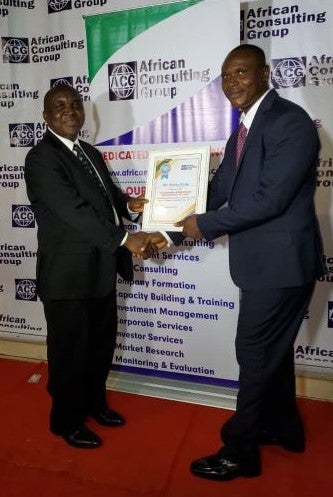 Saidu Kanu Recieving Award
"Saidu Kanu has a substantial capacity that sets him apart because of his leadership positions, training in disaster response, and deep involvement in the Sierra Leonean community."